Volunteer with Downtown Streets Team Jan 29 and 30
Help DST Give a Voice to the Homeless in Our Community!
Thursday, Jan 17, 2013 | Updated 12:06 PM PDT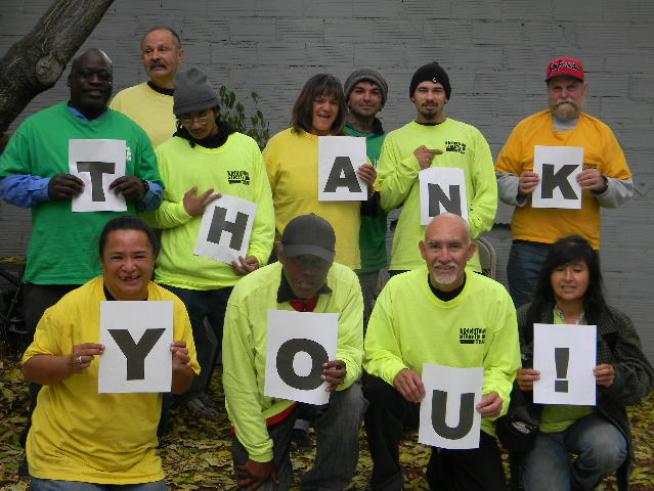 Downtown Streets Team is participating in the biennial homeless Point in Time count (census) in a multi-faceted effort combining social services, government agencies, volunteers, and the private sector. The census will give us a better understanding of the homeless population and their needs, and help the entire county receive crucial funding from government agencies.
Volunteers will be paired with homeless guides (including DST team members!) and gain a better understanding of homelessness in our community.
Volunteer requirements:
Willingness to work closely with a homeless or formerly homeless individual
Must use personal vehicle on census day
Must bring cell phone for use on census day
Must complete a separate training session in person or online
DST will be canvasing the following areas:
January 29th - San Jose. 6:00am - 12:00pm
January 30th- Palo Alto, Mountain View, Sunnyvale, Los Altos, Los Altos Hills 6:00am - 12:00pm
You are encouraged to train with DST as well during our designated training times. You can sign up for training and the census day here, or call 877-728-4545
Questions? Contact Greg Pensinger by email at greg@streetsteam.org