DeLorean Returns From the Future as an Electric Car
Back to the Future car will ride again in a post-Tesla world.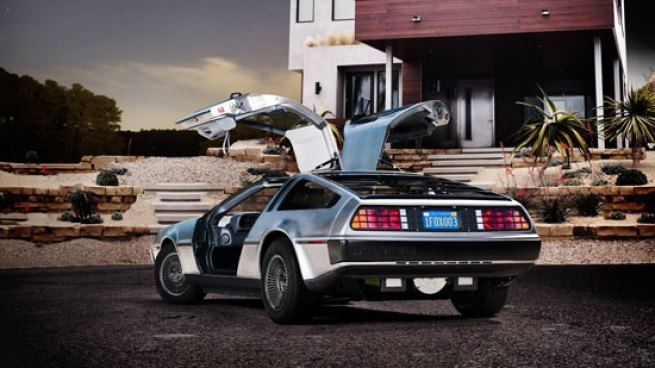 It may not run on garbage but Doc Brown may still smile at the thought of his beloved Delorean being reborn as an electric vehicle.
Doc Brown's time traveling DeLorean will be gracing roads again in 2013.
The DeLorean Motor Company is partnering with Epic EV to build an all-electric version that'll be updated to with today's modern necessities — like an iPhone dock. Can't cruise down the freeway in a DeLorean without blasting the Back to the Future theme, now can ya?
Externally, the DeLorean should remain largely unchanged. It's said to be capable of maxing out at 125 miles per hour with 260 horsepower and cost about $90,000-100,000.
Expensive — yes! But when will you ever get a chance to get an authentic DeLorean that's super green? Sure, it won't really let you time travel, but neither will any other car.
DMC hasn't announced any other details, but we also see an onboard GPS navigation system in there, alongside what looks like knobs for a sound system. Man, if we had the money, we'd be first in line to order one of these. Come on, gull-wing doors!