1/21: Monty Python Refuses to Die
Plus Anti-Flag punks out Slim's and dance your heart out in the Castro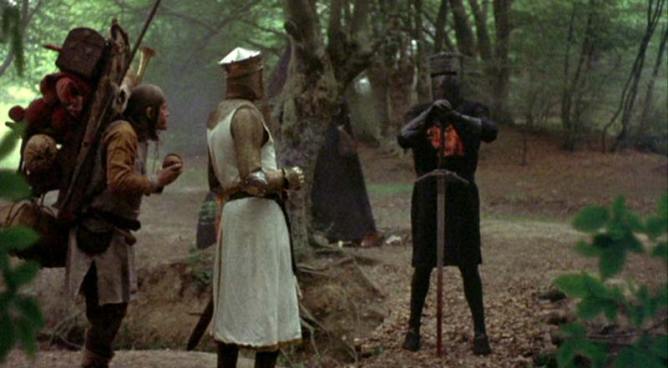 Monty Python and the Search for the Holy Grail will screen tonight at the Castro Theatre with a special guest.
HE'S NOT QUITE DEAD: The fantasy of Monty Python fans everywhere comes to life at the 35th Anniversary screening of "Monty Python and the Holy Grail" at the SF Sketchfest tonight at the Castro Theatre at 7 p.m. And if that wasn't enough, original cast member Terry Jones will be on hand to take questions and talk about the run away British comedy. Tickets are still available.
PUNK IS NOT DEAD: Still need to get some of that teenage angst out of your system? Throw on your vegan shows and head down to Slim's in San Francisco to rock out to the classic punk rock beats of the ubber political Anti-Flag tonight at 7:30 p.m.
DANCE TILL YOU DIE: For the free spirits out there, the Castro's indie music dance party is back tonight at the Lookout, 3600 16th St., in San Francisco. Dance the night away to indie music and tranquilizing videos for only $2.