2/17: The Art of Dr. Seuss
Plus a champion fiddler and flowers impersonate the City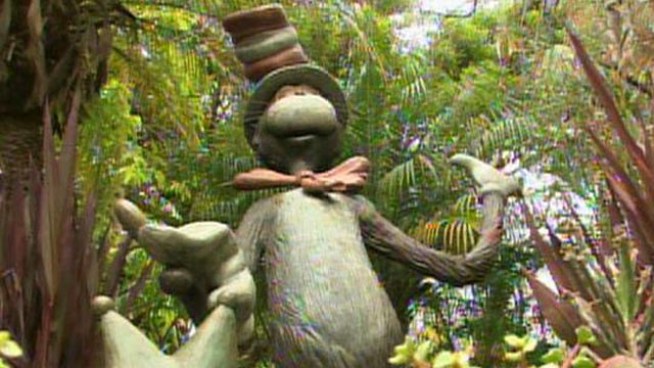 For more than 60 years, Dr. Seuss' illustrations have brought a visual realization to his fantastic and imaginary worlds.
THE ART OF A GENIUS: For cats in hats and grinches with winches head down to the Dennis Rae Fine Art Gallery, 781 Beach St. in San Francisco. The Art of Dr. Seuss will be on display at the gallery.
WILL THE REAL FIDDLER PLEASE STAND UP: The skills of the U.S. National Scottish Fiddle Champion from 1997, Hanneke Cassel, will be on display at the Freight & Salvage Coffee House, 2020 Addison St. in Berkeley, tonight at 8.
PRETTY FLOWERS: The Conservatory of Flowers brings back its popular garden railway exhibition today with a cable car, model train winding through a landscape of the City. http://www.conservatoryofflowers.org/