3/26: The Marriage Ref Live
Tom Papa plus the Switchboard Music Festival and Hank III.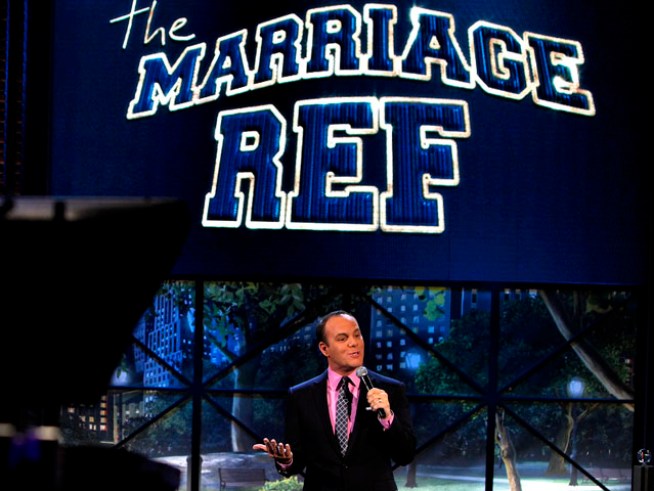 NBC
Comedian Tom Papa hosts the show, which premiered following the Olympics closing ceremony Sunday, but will air regularly on Thursdays.
THE COMEDY REF: Jerry Seinfeld's latest attempt to recesitate NBC is relying heavily on one comedian: Tom Papa. Lucky for us we get to be the refs and decide Seinfeld's project will work first hand, when Papa performs at Cobb's Comedy Club in San Francisco every evening this weekend.
CRAZY SOUNDS: Local musicians who refuse to allow themselves to labeled come together this weekend under the aptly labeled Switchboard Music Festival. This Sunday at the Dance Mission Theater, 3316 24th St. in San Francisco, the festival will connect artists, who are often overlooked for their unique sound, with a new audience and hopefully a producer or two.
A LIVING LEGEND: Following in the footsteps of a legendary father is no easy task. But for Hank Williams III he also has to live in the shadow of his iconic grandfather, Hank Williams I. But the singer, songwriter does it with such ease it makes us want to put undue pressure on our future generations. If only we had talent. Hank III will perform at the VooDoo Lounge in San Jose at 9 p.m. Tickets are already sold out but you can still get in via the fine folks at Craigslist or StubHub.