3/25: Impressions in Hip Hop
Plus Najee and his brother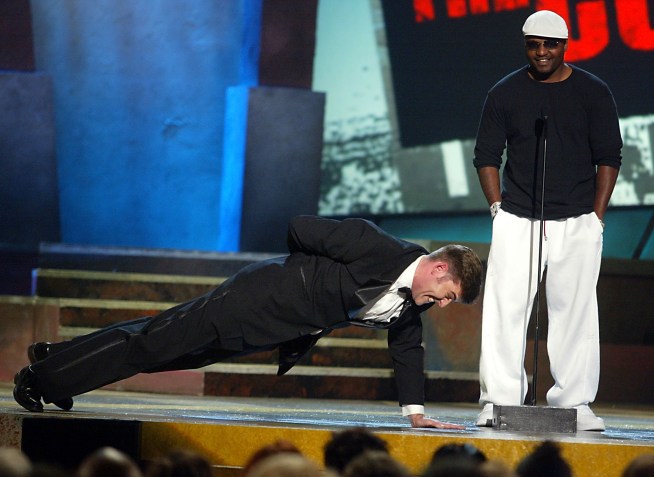 Getty Images
Jay Johnson (L) with Actor Aries Spears during Comedy Central's First Ever Awards Show "The Commies" at Sony Pictures Studios in Culver City.
FUNNY IN GANGSTER: The best hip hop impersonator in the business is in the Bay Area for the next few nights starting tonight. But you wouldn't be able to tell by where Aries Spears is playing. The former "Mad TV" cast member will bring his rare blend of comedy and his amazing impersonations -- he does a mean Denzel Washington and just a down right mean Jesse Jackson -- to Tommy T's, 5104 Hopyard Rd. in Pleasanton tonight at 7:30.
A WIDE PALETTE: From impressions to multiple instruments, the impressively talented Najee will perform with his brother at Yoshi's San Francisco, 1330 Fillmore St., tonight at 8.