7/2-7/4: A Freak, Indy and Replays
Young Frankenstein, the San Francisco Frozen Film Festival and Replay Sunday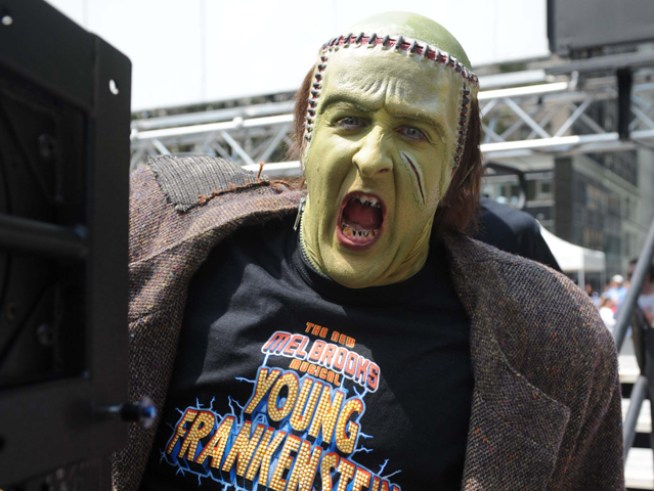 Getty Images
NEW YORK - AUGUST 14: Justin Patterson of Brodways "Young Frankenstein" performs at 106.7 Lite FM Presents "Broadway In Bryant Park 2008" in Bryant Park on August 14, 2008 in New York City. (Photo by Brad Barket/Getty Images)
The Oscar nominated 1974 classic movie "Young Frankenstein" comes to live on the grand stage at the Golden Gate Theatre in San Francisco this weekend. The story tells a reimagined tale based on Mary Shelly's Frankenstein, only this one is a bit more entertaining than the Kenneth Branaugh blockbuster.
Take a break this weekend to check out some of the Bay Area's best filmmakers at the San Francisco Frozen Film Festival at the Roxie Theatre. The festival aims to connect Bay Area filmmakers with outsiders in the industry.
The Matrix Fllmore hosts DJ's Big Bad Bruce & Big Russ for Replay Sunday. The DJ's will spin hip-hop, top 40 and dance music in one of the coolest settings around.