6/23: Steve Martin Steps Out of His Comfort Zone
Steve Martin and the Steep Canyon Rangers and the Essentials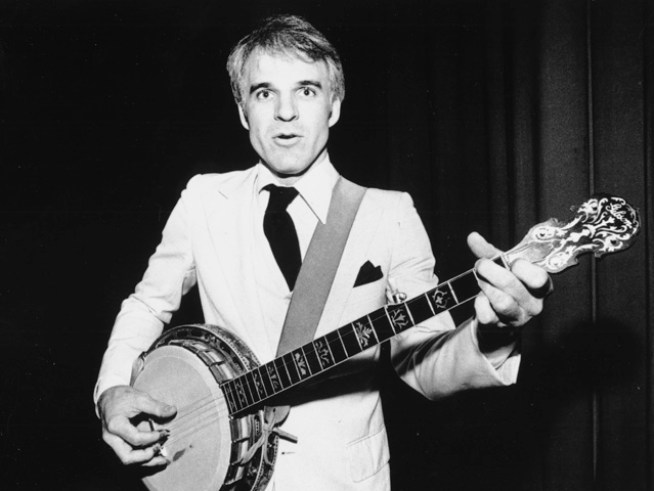 Getty Images
The career of "wild and crazy" Steve Martin consists of many movie favorites such as The Jerk, Three Amigos, Little Shot of Horrors, Roxane, Planes, Trains & Automobiles and Dirty Rotten Scoundrels... just to name a few. The comedic genius will be 64 years young on August 14.
Funnyman Steve Martin has done a lot over the years to show he is more than just a comedian. The actor has written and published books, worked on plays and now he is playing music with the Steep Canyon Rangers. The odd pairing features Martin singing and playing with the bluegrass quintet tonight at the Mountain Winery in Saratoga at 7:30. Tickets are still available.
The Essentials of soul and funk will be on display tonight at Ashkenaz, 1317 San Pablo Ave. in Berkeley at 8:30. The Eugene, Oregon band, the Essentials, will bring their 10-piece ensemble for a night of entertaining music.