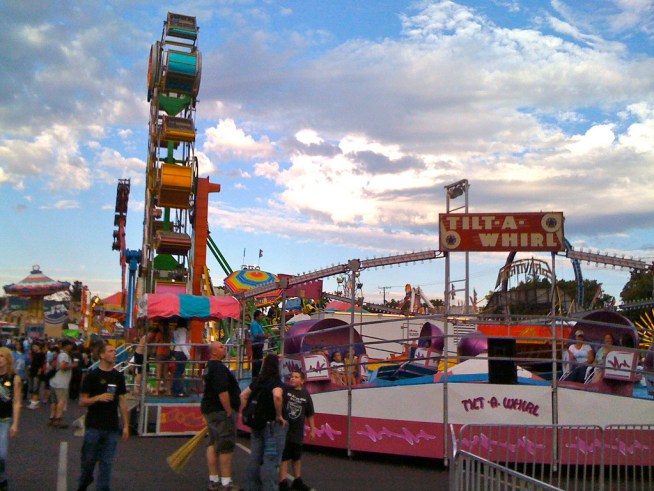 Photo: The Enabler on Flickr
Fulfilling some horrible stereotype somewhere, the Castro Farmers' Market returns tonight. Stop by and get all the fruits and vegetables you need for the week and stay and enjoy some music while eating fine food. The market runs until 8 p.m. in the heart of the famed San Francisco neighborhood.
Watch out for the bees and stay alert on the rides but don't let a few mishaps keep you from going to the Alameda County Fair. The party continues in Pleasanton tonight until 10 p.m. with everything you have come to expect from a county fair, including Alaskan pig racing.