Church Is the Place to Be Saturday Night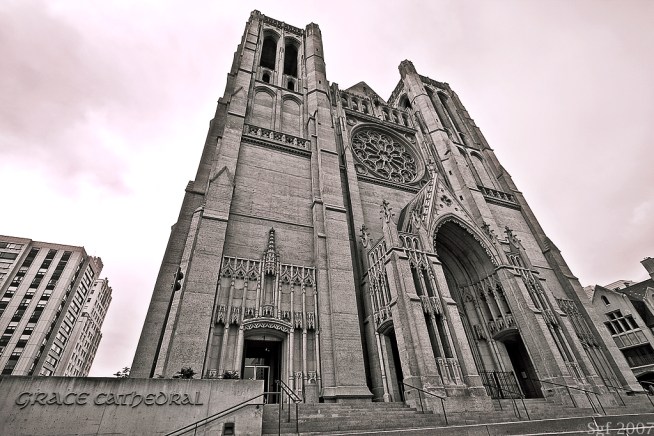 The Grace Cathedral is the place to be Saturday night. Photo: Sachman 75 on Flickr
One church has an idea to stop all the parishes from hitting the real estate market in the City: throw a party.
Grace Cathedral's monthly mixer Episcodisco features drinks DJs, art installations and live performances. Saturday's installment will include a "gravity-defying" installation of a thousand flowers.
Admission is free and everyone is welcome at no charge whose name is not Paul Addis.