Going Head Over Heels for Charity
Saturday, Sep 18, 2010 | Updated 10:45 AM PDT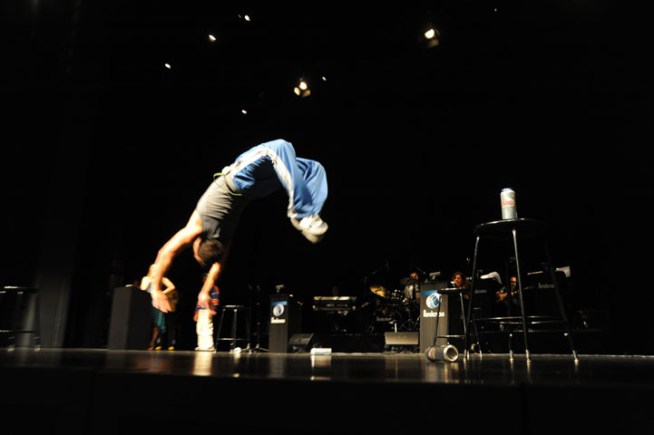 Meredith Gregory
Burfeind, the eventual winner and a former gymnast, went with the flow and produced a few flips on stage.
Boys and girls in Marin County are about to go head over heels in observance of National Gymnastics Day as they try to raise money for cancer research specifically geared toward children.
San Rafael's Marine Elite Gymnastics Academy will host its second Cartwheel-A-Thon to raise money for St. Jude's Children's Hospital, which is located in Memphis, Tenn., and is recognized as one of the world's premier pediatric cancer research centers.
Tumbling for a good cause, the boys and girls will try their hands and feet at doing as many cartwheels as they can in a row. The goal is for each to complete a set of 100 cartwheels without stopping, according to the academy.
Spectators are encouraged to sponsor participating children in the free event, which takes place from 2 p.m. to 4 p.m. at the gymnastics academy located at 72 Woodland Ave. in San Rafael.