The Art of Maria Sanchez
Plus, the best shoes to wear in SF and a vintage jewelry sale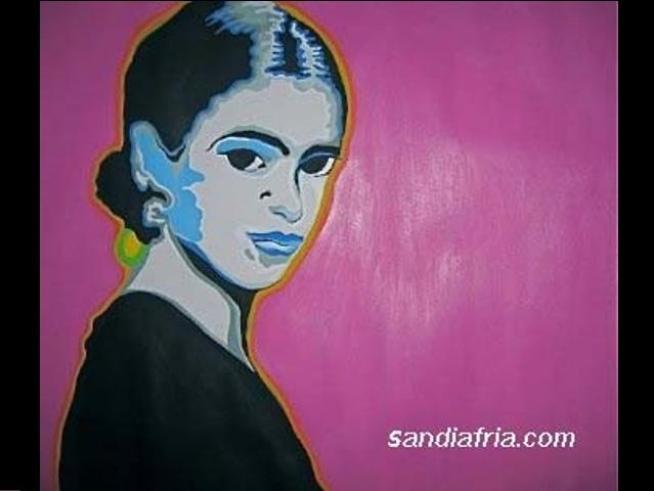 SandiaFria via Etsy
If Frida Kahlo and Andy Warhol had an art baby, it would be SandiaFria by Maria Sanchez.
PSYCHEDELIC FRIDA: Local artist Maria Sanchez uses brigt colors in surprising combinations to bring life to her paintings and other artwork. We love this 20 x 20 inch acrylic painting of Frida Kahlo ($350) that puts a pop art twist on the classic beauty.
SHOES NEWS: The perpetual footwear question among San Francisco fashionistas is, "What shoes do I wear that will allow me to climb hills but are more stylish than sneakers?" Lorraine Sanders has the answer at Glamwatch.
VINTAGE SALE: In the market for vintage jewelry? Head over to "It's a Girl Thing" in San Jose to get 15% off vintage jewelry. [Yelp]