7-Eleven's Bags Are Driving Greenies Bananas
Plan to extend banana shelf life has environmentalists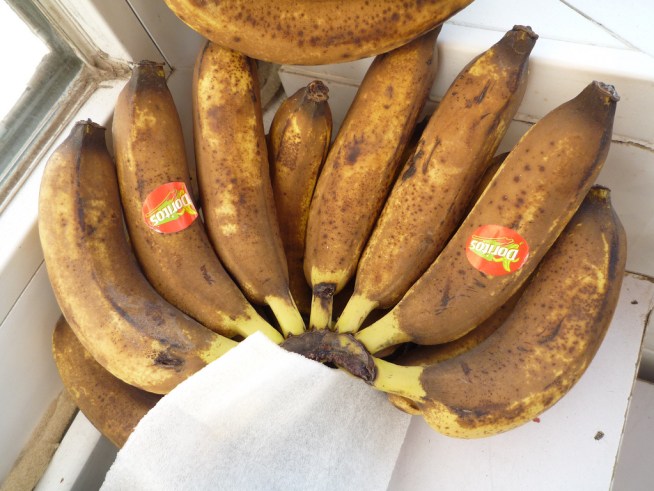 7-Eleven doesn't like brown bananas.
Good news for the masses who buy their fruits from convenience stores: 7-Eleven says it will begin to plastic wrap its bananas. The fresh announcement already has enviornmentalists going, well, bananas.
The country's largest convience store chain says the plastic wrap will double the bananas' shelf life from two days to five days. There are seven 7-Elevens in San Francisco and dozens more across the Bay Area.
"Our customers want yellow bananas — not brown," 7-Eleven CEO Joseph DePinto told the USA Today.
The environment be damned? Not really, at least in pr speak. 7-Eleven, probably anticipating environmental backlash, has asked Del Monte to develop a biodegradable wrap.