Tuesday, Jun 9, 2009 | Updated 9:45 PM PDT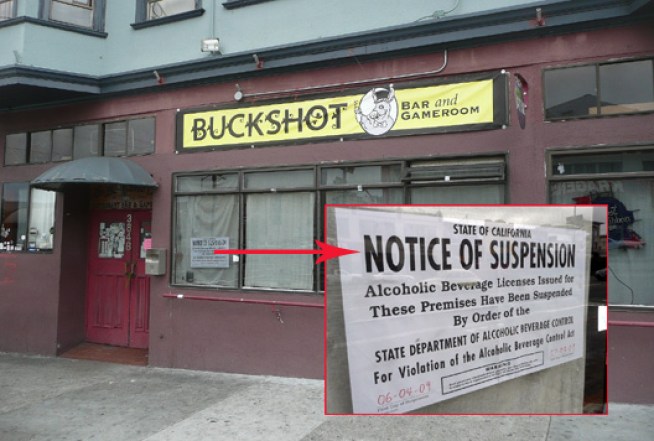 Skeeball destination and USF student favorite Buckshot in San Francisco's Richmond District has gone dark, thanks to a run-in with the ABC board that has led to a 30-day suspension of its liquor license. But, despite what you're thinking, the violations were not, in fact, related to underage drinking.
Records indicate that there were five violations involved, including sale and consumption after hours, not following established conditions and then the section called 24200, which may include drunk bartenders, gambling, receiving stolen property, and/or other violations of "moral turpitude" (unrelated: we're really going to have to start using the phrase "moral turpitude" more often). The silver lining is that the suspension is lifted just in time for the Fourth of July. Small victories?