Morimoto Napa's Interior and Menu Are Revealed
Wednesday, Jul 14, 2010 | Updated 4:30 PM PDT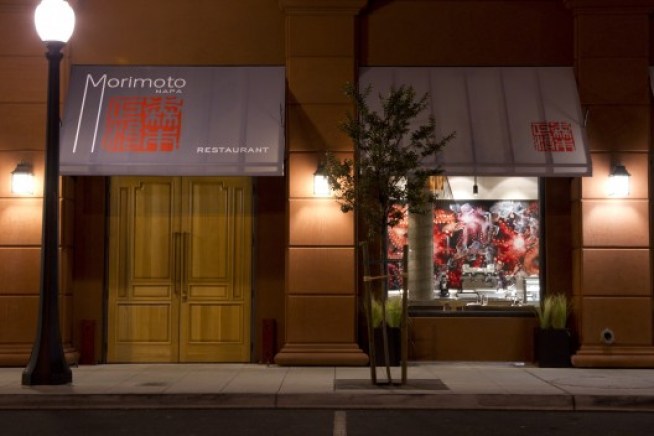 Thursday Morimoto makes his West Coast presence official with the opening of Morimoto Napa.
Located in burgeoning downtown Napa, this is the first of three biggies coming soon to the Riverfront development. The other two being Lark Creek Restaurant Group's Fish Story and Tyler Florence's Rotisserie & Wine. A synthesis of Asian and American flavors and techniques, Morimoto's new menu has over nine sections, including raw fish and other seafood dishes sourced from Tokyo's Tsukiji fish market; other selections like "duck duck goose" and fig tempura stuffed with foie-infused peanut butter are sourced within 40 miles when possible. Thirsty Reader has this early peek at some items.
About 200 local wines, 30 sake labels including Morimoto's own line and house-brewed beers should keep the Wine Country crowd well lubricated. Dinner will be served seven nights a week and lunch should start in August. Now we invite you to peruse the gallery above, containing extra notes on the interior a la Schoos Design.
· Lark Creek's Napa Restaurant Gets a Name: Fish Story [~ ESF ~]
· Tyler Florence Offers An Update on Rotisserie & Wine [~ ESF ~]
· Early Review: The Pre-Opening Festivities @ Morimoto Napa [TR]
· All Previous Morimoto Coverage [~ ESF ~]
[Photo: Peter Hooper Stone]