San Francisco Wipes the Smile Off the Happy Meal
Wednesday, Nov 10, 2010 | Updated 12:45 PM PDT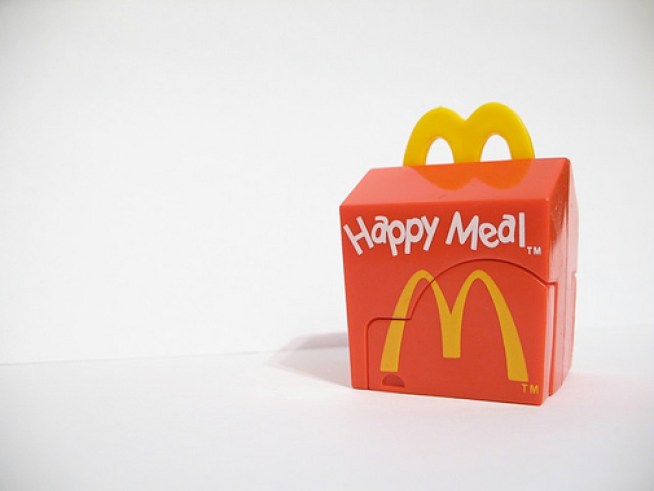 The Happy Meal is not so happy anymore. Photo: Hap_M on Flickr
Wipe that smile off your meal San Francisco.
After long debate, and some hoopla, the Board of Supervisors finally voted to approve legislation banning fast-food restaurants from giving away free toys with meals.
The ban will be limited to foods that have high sugar, fat and sodium content, a la McDonald's Happy Meals. The aim is to force fast-food restaurants, such as McDonald's, to not market unhealthy meals to youngsters. Think of it as removing the happy from the Happy Meal.
Mayor Gavin Newsom has promised to veto the measure but the board has enough votes to erase his signature. The mayor's press secretary said, Newsom is concerned about dictating how restaurants can and cannot market its food.