Score Free Food at the Ferry Plaza Farmer's Market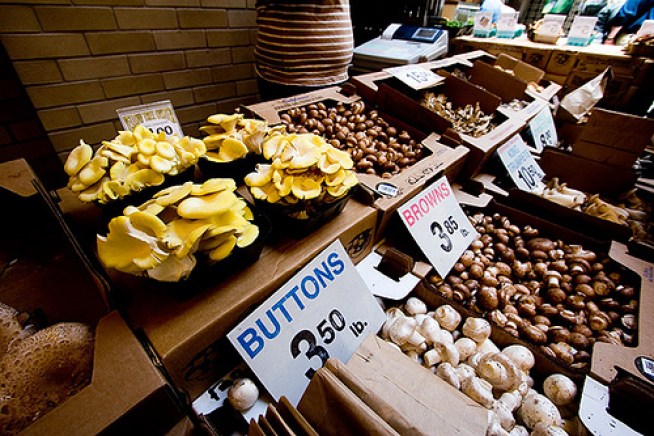 Far West Funghi in Ferry Plaza. [Photo: Eater SF Flickr Pool/SMG3er
Anthony Bourdain may not be able to scoff at the prices at the Ferry Plaza Farmer's Market for too much longer.
Starting on Feb. 1, the farmer's market will begin giving away free produce to the first 50 shoppers who arrive.
On Tuesday and Thursdays, the market will give out different produce from a different farm.
The specific produce being given away that day will be announced every Tuesday and Thursday morning on the Center for Urban Education About Sustainable Agriculture's Twitter feed and on its Facebook page, according to Eater SF.