Treasure Island Becomes Pleasure Island This Weekend
Saturday, Mar 20, 2010 | Updated 10:00 AM PDT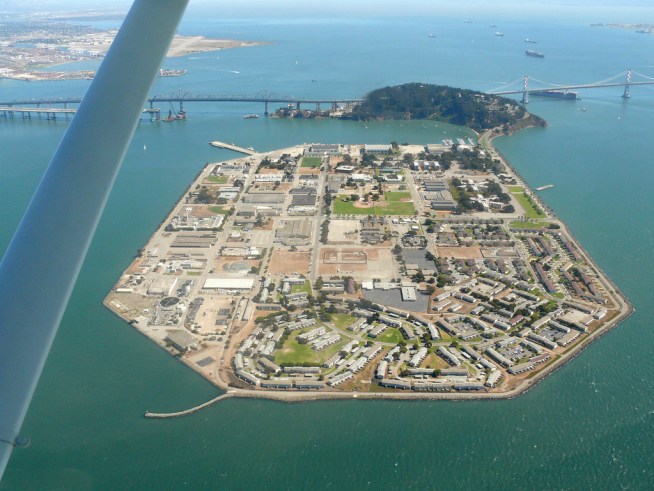 Treasure Island viewed from above.
Paul and James Mirowski of Treasure Island Wines are having a tasting, with food from Monica Hobbs Catering starting Saturday at noon.
Not exactly the first place you'd think of going for wine flights and fine dining, but Jonathan Kauffman says its one of two vintners on the island who are taking advantage of the relatively cheap real estate by sharing a warehouse.
Might want to take the 108-Treasure Island so you don't get nabbed by CHiPs on the bridge driving home.