City Breaks Ground on Downtown Bocce Ball Courts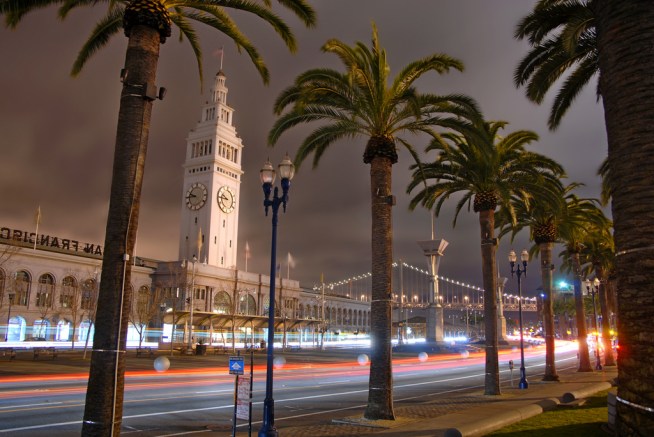 A view from Justin Herman Plaza in San Francisco. Photo: Pbo31 on Flickr
San Francisco is getting new bocce ball courts despite some controversy.
Mayor Gavin Newsom was scheduled to join seven-time U.S. Bocce Champion Benji Tosi to break ground on a project to build bocce ball courts on the South Lawn of Justin Herman Plaza at The Embarcadero.
The City department that overseas almost everything green in San Francisco accepted a $61,000 gift from Laborers Local 261 Community & Training Foundation in August.
The donation was given in the form of labor and material to build two new bocce ball courts in the Music Concourse of Justin Herman Plaza.In addition, the group said it would also help beautify the surrounding lawns.
But the plan has not been without controversy from some who oppose its building altogether while others question if the money -- eventhough it is donated -- could not have been put to better use.