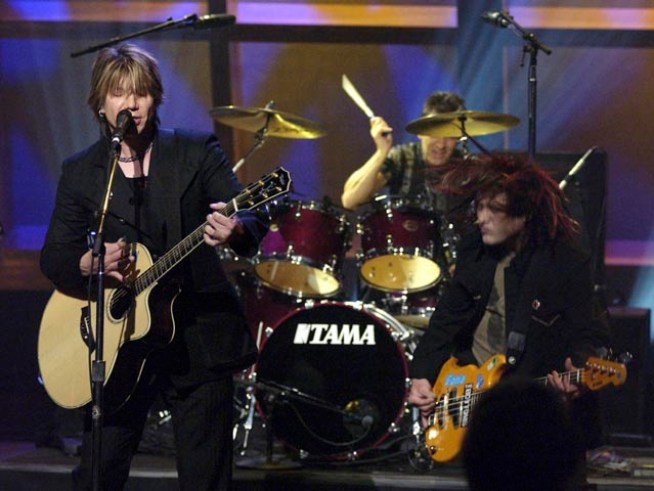 Getty Images
Sept. 9, 2005: The Goo Goo Dolls perform at the "ReAct Now: Music & Relief" benefit concert at Paramount Studios on in Hollywood.
A new instant game from the California Lottery combines Warner Bros. Records artists and scratch-off lottery tickets.
Musicians on lottery tickets? We're not sure if this is a sign of the apocalypse or a perfect combination long overdue. Even though we're leaning toward apocalypse, Warner Bros. is thrilled about the promotion.
"...In celebrating our 50th Anniversary, partnering with the California Lottery was a perfect match," said Warner Bros. Records Brand Partnerships Vice President Andrea Kinloch. "It's always nice to be first -- and since this is the first music-based promotion that the California Lottery has done, we are even more thrilled to make this happen."
We can't imagine bands clamoring to be first on a lottery ticket. Be that as it may, fans of the Goo Goo Dolls with a penchant for gambling can now finally get their fix.
The promotion started earlier this month and also includes Seal, Michelle Branch and Taking Back Sunday.
Prizes include cash, music festival tickets and music downloads. Tickets are $2.