Get the Ark, It's Going To Pour
We could get 10 inches of rain by the New Year.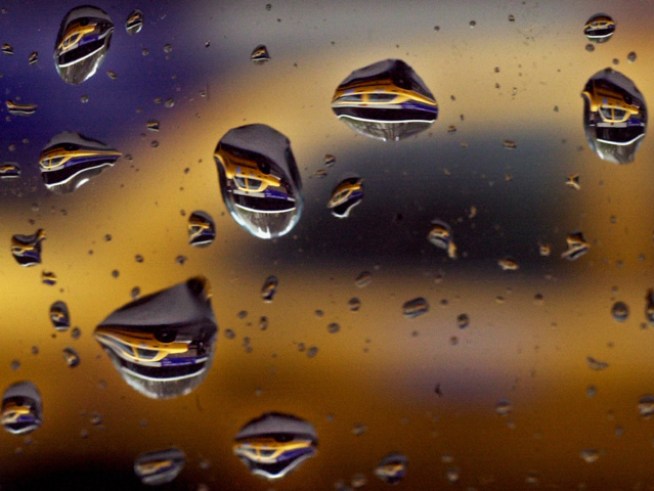 Rob Mayeda
Decem-brr morning temperatures in the 30s and 40s will eventually climb into the low to mid 50s during the day as clouds continue spilling in from the west. Expect some light rain showers near the coast late in the day with rain moving back into the Bay Area for Friday. Winds will begin increasing as well for Friday with locally strong gusts for the coast/hilltops to kick off the weekend. Rain totals between Friday and Sunday remain very impressive for the coastal mountains where we could be in the 2"-5" range by the end of the weekend. This should mean a few feet of snow will fall in the Sierra for elevations above 6,000 ft, travel will be extremely tough with strong winds and heavy snow at times in the high country. As the ground gets more saturated around the Bay Area with more rain falling, we'll likely see some localized urban/small stream flood advisories popping up at times as well. One recent trend in the computer model runs has been to push more of the heaviest rain south of Big Sur into the Central Coast - perhaps keeping the Bay Area sitting on the upper fringe of the heaviest rain (mainly Santa Cruz southward). We'll see if this pattern holds up as we move into the weekend. - Rob Mayeda
The close of 2010 is going to come with a dose of wild weather.
If the forecasters are right, it is going to be wet and wild.
The rainy weather will begin to roll in Friday morning and could last through Wednesday of next week. And, the storm storm is open, meaning the anything could happen after that.
The exact forecast of just how much rain will fall is still unclear. The weather models are still not all agreeing with each other as the storms churn out in the Pacific Ocean. There could be big trouble if one or more systems "stall" over a particular area.
Parts of the Bay Area could get 10 inches of rain between now and the New Year. The two days that have the highest chance of wind and rain are this Saturday and next Tuesday, according to NBC Bay Area's weather guys, with lots of rain in between.
NBC Bay Area meteorologist Rob Mayeda says it looks like we will get enough breaks in between the systems to keep major flooding worries at bay.
Windy conditions are also in the forecast, so there is a real threat of wind damage on top of localized flooding.
And yes, the same weather will likely make a bee-line to the Sierra with several feet of snow expected to fall by Christmas Day.