Anoushah Rasta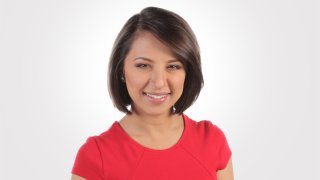 Anoushah Rasta anchors the Saturday edition of NBC Bay Area News at 5, 6 and 11 p.m. alongside Terry McSweeney and reports during the week. She joined NBC Bay Area in January 2018 as a reporter after spending more than 5 years working in Texas.
Anoushah comes to NBC Bay Area from KPRC in Houston, Texas, where she was an anchor and reporter, covering big news and weather stories, including Hurricane Harvey, several major tropical storms, Pope Francis' visit to Ciudad Juárez, Mexico, the 2016 Democratic debate in Charleston, South Carolina, and the movie theatre shooting in Lafayette, Louisiana in 2015.
Before moving to Houston, Anoushah was a reporter/multimedia journalist and weekend anchor for KTSM, the NBC affiliate in El Paso.
Although she spent several years in Texas, Anoushah is a California girl at heart. She attended the University of California-Los Angeles, where she studied Mass Communications and Public Policy, graduating with honors.
While in college, she was a video journalist for UCLA's esteemed student media organization, The Daily Bruin.
She speaks fluent French, Farsi, and conversational Spanish.
You can follow Anoushah on Twitter @Anoushah_Rasta and on Facebook at Facebook.com/NBCanoushahrasta.