Tower Heist
Ben Stiller drafts Eddie Murphy to help him and his co-workers rob a Madoff-esque swindler who defrauded them of their retirement savings. Read our theatrical review and watch the trailer
J. Edgar
Leonardo DiCaprio stars in Clint Eastwood's biopic about the notorious FBI director who policed the land for almost 50 years. Read our theatrical review and watch the trailer
Martha Marcy May Marlene
Elizabeth Olsen makes a fantastic big-screen debut as a young woman trying to piece her life back together after two years living with a cult. Read our theatrical review and watch the trailer
Inkubus
Robert Englund and William Forsythe star in this low-budget horror film about a demon who's returned for one last night of murderous mayhem.
Trailer: "Martha Marcy May Marlene"
London Boulevard
Colin Farrell is an ex-gangster hired as a bodyguard for a reclusive actress, played Keira Knightly. As they start to fall for each other, his former associates come calling and things get hairy. Written and directed by William Monahan. Watch the trailer
Retreat
Cillian Murphy and Thandie Newton are a young couple who head off for a secluded island, but the calm is shattered when a strange man, played by Jamie Bell, washes ashore, bringing with him news of a deadly virus sweeping across Europe. Watch the trailer
The Mighty Macs
Carla Gugino stars as Cathy Rush, the real-life women's basketball coach who in the early '70s built a national powerhouse at a school with fewer than 500 students. Watch the trailer
"J. Edgar"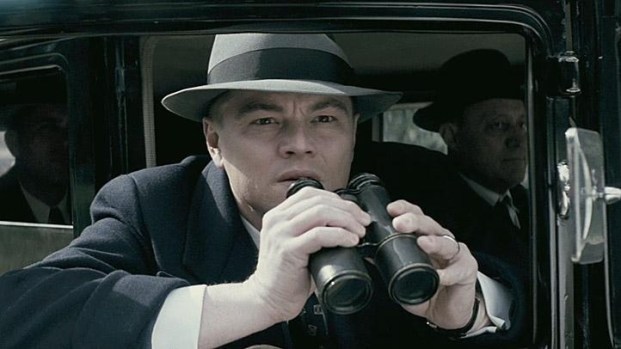 The Son of No One
Channing Tatum stars as a young cop who walks the beat where he once grew up, and finds long-held secrets ready to come to light and turn everyone's lives upside-down. Watch the trailer
The Way
From director Emilio Estevez comes this film starring Martin Sheen as an American doctor who heads off to France to collect the remains of his son who died walking the Camino de Santiago, aka The Way of Saint James. Co-stars Estevez and Deborah Kara Unger. Watch the trailer