Carol Channing: Larger Than Life
A documentary about the life and career of one of the great icons of Broadway and film. Watch the trailer
Certified Copy
Juliette Binoche won Best Actress at Cannes last year for this performance as an art dealer who spends the day showing around a visiting writer, played by opera star William Shimell. After a being mistaken for a married couple, they proceed to play husband-and-wife. From director Abbas Kiarostami. Watch the trailer
Metal Tornado
Lou Diamond Phillips and Greg Evigan star in this sci-fi thriller about an effort to harness the energy of solar flares that goes terribly awry, causing a giant metal tornado! Watch the trailer
Newlyweds
Ed Burns wrote, directed and stars in this film about a pair of newlyweds whose routine is thrown for a loop when his little sister drops in for an unexpected visit and then hooks up with her sister-in-law's ex. Watch the trailer
"This Means War"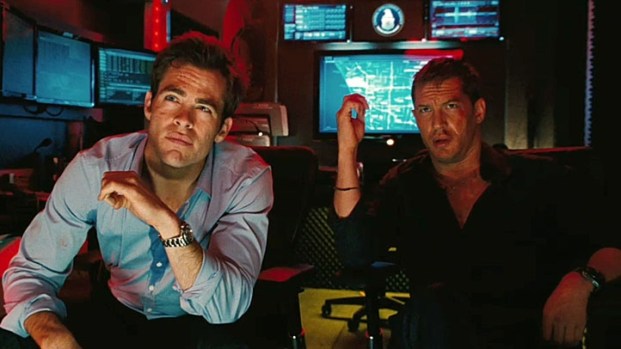 Perfect Sense
Ewan McGregor and Eva Green star as a chef and an epidemiologist who begin a romance just as the world is being stricken by an virus that robs people of their senses. Watch the trailer
Red Tails
From executive producer George Lucas comes this WW II film about the famed Tuskegee Airmen, the all-black squadron of fighter pilots. Watch the trailer
The Secret World of Arrietty
A tiny family of 4-inch people secretly live in the home of humans from whom they borrow things, but their world is imperiled when their daughter is caught in the act. Watch the trailer
"The Woman in Black"
The Woman in Black
Daniel Radcliffe in his first post-Potter film stars as a lawyer sent to a remote village where he encounters an angry ghost scaring the bejesus out of the townsfolk. Watch the trailer
This Means War
Chris Pine and Tom Hardy star as best friends and fellow CIA agents who find themselves vying for the same woman, played by Reese Witherspoon, in this romcom directed by McG. Watch the trailer
Worried About the Boy
Douglas Booth stars as George O'Dowd, who would go to global fame as Boy George, frontman for the band Culture Club, in this film that looks back at his life-changing transformation. Watch a clip
"Red Tails"