The bunting has been draped, the grass has been cut and the infield has been raked. It's Opening Day at AT&T Park for the San Francisco Giants as they play for the first time in front of the home fans this season.
First pitch against the Arizona Diamondbacks is slated for 1:35 p.m., but there will be plenty of pregame festivities as the Giants open their 60th season in the city by the bay.
Play Ball! San Francisco Giants Due Up for Home Opener
The Giants are off to a slow start, finishing their season-opening road trip at just 2-5. But they're coming off a 5-3 win in San Diego on Sunday and are hoping to carry that momentum into Monday's home opener.
As part of the pregame festivities, performance painter David Garibaldi, who specializes in creating instant renditions of famous rock musicians, will demonstrate his skills, according to the team's website. The Schuyler Sisters from the cast of "Hamilton" will sing the national anthem. Emmy Raver-Lampman (Angelica), Solea Pfeiffer (Eliza) and Amber Iman (Peggy) will perform their rendition of "The Star-Spangled Banner."
Kari's Gameday Forecast: Cool and Clear
The immensely popular Broadway musical is currently playing in San Francisco.
Starting pitchers for the game are righthander Taijuan Walker for Arizona and lefthander Matt Moore for the Giants.
Larry Baer Talks Expectations Ahead of Giants' Home Opener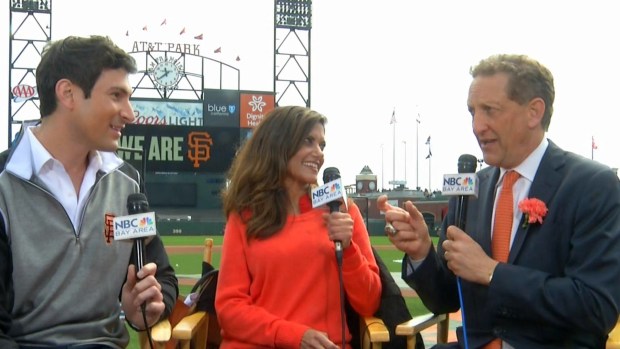 San Francisco's lefty starter enters Monday's contest with a 0-1 record and 5.06 ERA after his first start of the season against these Diamondbacks last week. Walker takes the mound with a 1-0 record and 6.00 ERA after his seven strikeout performance in his first action on the mound.
Both squads squared off against each other in the opening series of the season. Arizona came away with three wins in four chances.
What's New at AT&T Park? Fresh Features for Giants' First Home Game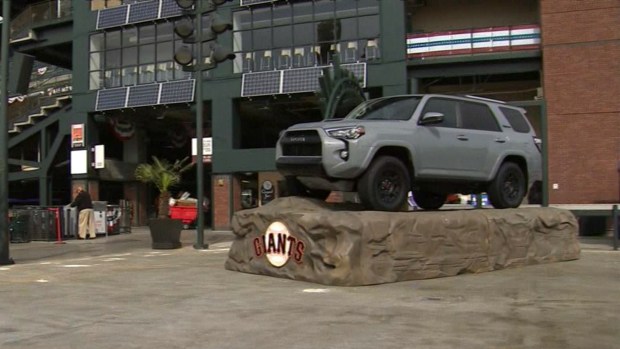 Most gates at the ballpark will open at 11:05 a.m. on Monday, the Giants website says.