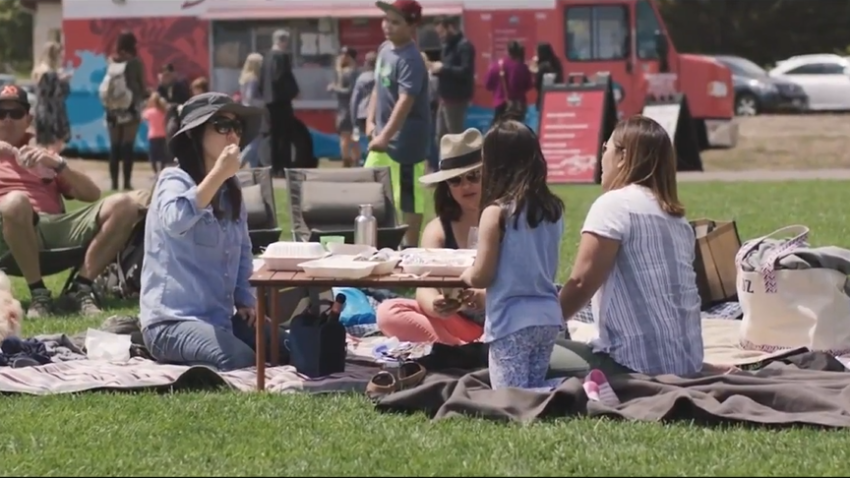 The Korean Center, Inc. (KCI) is pleased to invite the greater Bay Area's community to an exciting new event -- the 1st Annual Chuseok Festival -- to be held on Saturday, Sept. 14, 2019, 11am-5pm, at The Presidio in San Francisco. The Festival is designed to showcase and celebrate Korean culture both contemporary and traditional, as well as the area's vibrant Korean American community.
The 1st Annual Chuseok Korean Festival, free and open to the public, is expected to draw thousands of Bay Area residents and visitors interested in experiencing and celebrating Korean/Korean-American culture. This year's highlights include the Korean-American special guest - Heesun Lee, a rapper from Staten Island, who competed on the world-wide phenomenon Rap reality TV competition "Show Me The Money – Season 6" where she was one of the few adopted Korean-American female contestants. Other performances will include cultural and traditional drumming, music and dance (including Ong Dance Co., Urisawa, & EGO), TaeKwonDo and Hapkido demonstrations, a Senior Choir, K-Pop Dance Performances led by K-Pop Up and Eclipse, K-Pop DJ Music, Korean merchandise, Korean food vendors and so much more.
Available on the lawn, family-friendly activities for all ages including traditional Korean games, several arts and crafts, a traditional costume "hanbok" photo booth, the "Julgu" (rice pounding game) and many other fun-filled things to do. A prominent "Bojagi" artist joins us from Korea to teach everyone her unique eco-friendly/reusable gift-wrapping artistry & technique. Fantastically, The K-Food & Kimchi Festival, co-hosted by the Korean Consulate, MBC, and Media Purme, will also take place at the Chuseok Korean Festival concurrently to showcase kimchi making demonstration and hands-on Korean traditional food making session. In addition, you have to come out and see all exciting prizes that will be raffled off throughout the day of some amazing donations-in-kind.
The Festival will be held on the Civil War Parade Ground of The Presidio, with beautiful views of the Golden Gate Bridge and within walking distance to the Korean War Memorial. (Docent-led tours to the Memorial will be offered during the Festival). In addition, the Festival will showcase Korean American "makers" of products ranging from jewelry to artwork to clothing who will sell their unique offerings. Other Festival participants include community-based nonprofit organizations and government agencies on-hand to share information about important resources and services. (All profits from the Festival will go to support community programs and services through KCI and the Korean American Community Foundation of San Francisco.)
For more information, please click here.
WHEN: Saturday, Sept. 14, 2019, 11AM-5PM
WHERE: Civil War Parade Ground of the Presidio, San Francisco