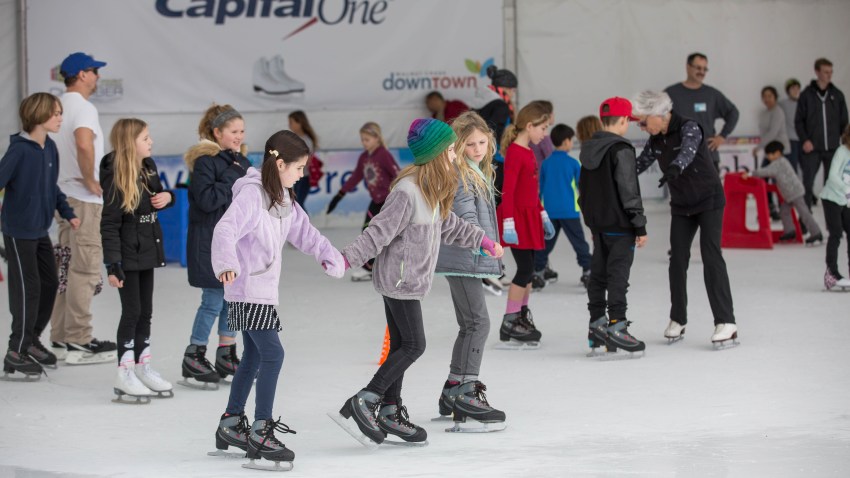 Walnut Creek on Ice is back for another year of outdoor skating in the East Bay! Opening November 9 and running all through the holiday season, the rink boasts a variety of fun events and skating classes alongside daily open skating.
The rink is open to skaters of all ages and skill levels, and is a great way to kick off the chilly season!
On November 10, beginning at 11 a.m., NBC Bay Area's Marcus Washington will emcee the rink's Children's Winter Festival! This popular event includes reduced skating fees, live skate performances, Rocco's pizza, hot chocolate, face painting, free giveaways and more!
For more information, please click here.
When: November 9 - January 21
Where: Civic park - 1365 Civic Drive, Walnut Creek