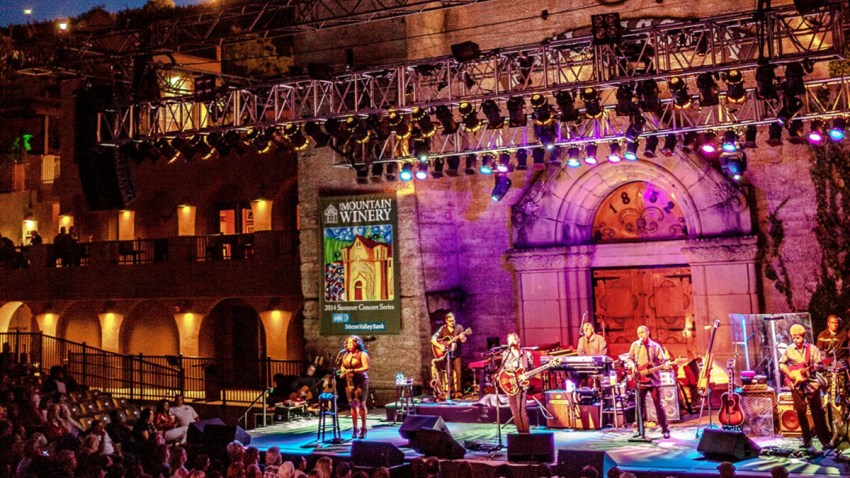 AEG Presents announced this morning the full 2019 lineup for its 61st Summer Concert Series at The Mountain Winery. This year, shows will run from May 25 through October 11 and include legendary performers and top-notch talent across many genres in music and comedy.
Returning icons gracing The Mountain Winery's legendary summer stage include Earth, Wind & Fire, Steve Martin & Martin Short, Kool & The Gang with Evelyn "Champagne" King, Diana Krall, Michael McDonald & Chaka Khan, The Temptations & Four Tops, Los Lobos, Pat Benatar & Neil Giraldo, Lyle Lovett, Dwight Yoakam and The Beach Boys. New performers include MC Hammer, Feist, and Sublime with Rome among others.
The Mountain Winery, welcoming more than 150,000 guests annually, opened its concert doors in 1958 and hosted legendary artists in its first year including Etta James, Ella Fitzgerald, Miles Davis and Ray Charles. Designated as a California Historical Landmark in 1960, many fans compare taking in a show at The Mountain Winery as if they are watching a performance in their own backyard, which makes the venue an artist favorite tour stop, leading Buzzfeed to rank The Mountain Winery #8 in its "Top 18 Coolest Venues in the United States."
For more performance dates or to purchase tickets, click here.
Where: Mountain Winery - 14831 Pierce Rd, Saratoga, CA
When: See website for performance dates