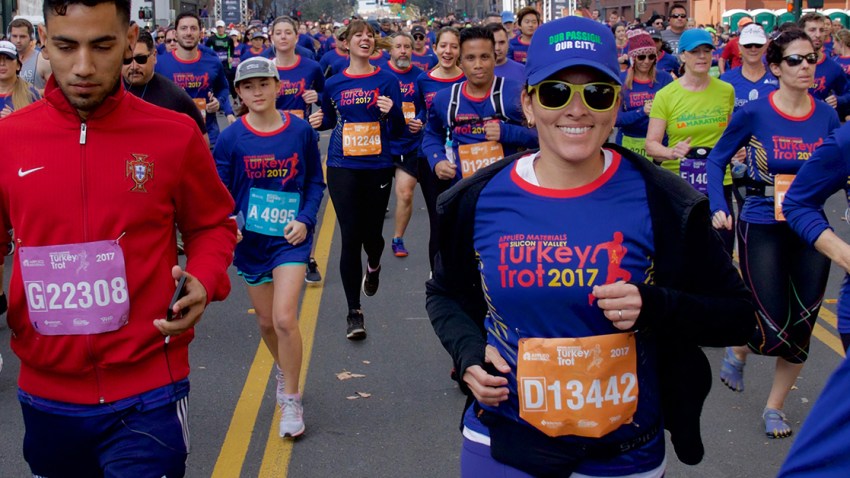 Join your community for the 14th annual Silicon Valley Applied Materials Turkey Trot in San Jose on Thanksgiving morning!
The annual event will take place in Downtown San Jose, and you have the option of participating in the 5K run/walk of the 10K run. Both will begin at Santa Clara St & 1st St, and end at Santa Clara St & Delmas St with a festival taking place at the Guadalupe River Park.
In the past 12 years, the turkey trot has donated $6.9 million to local charities. Their goal for this year is to donate an additional $900,000 to the five charities! Plus, it's a great way to start the day and get ready for a lot of eating at Thanksgiving dinner.
For more information on the event and to register, click here.
Where: Arena Green - North Autumn Street, San Jose
When: Thursday, November 22 - 6:30AM-12:00PM