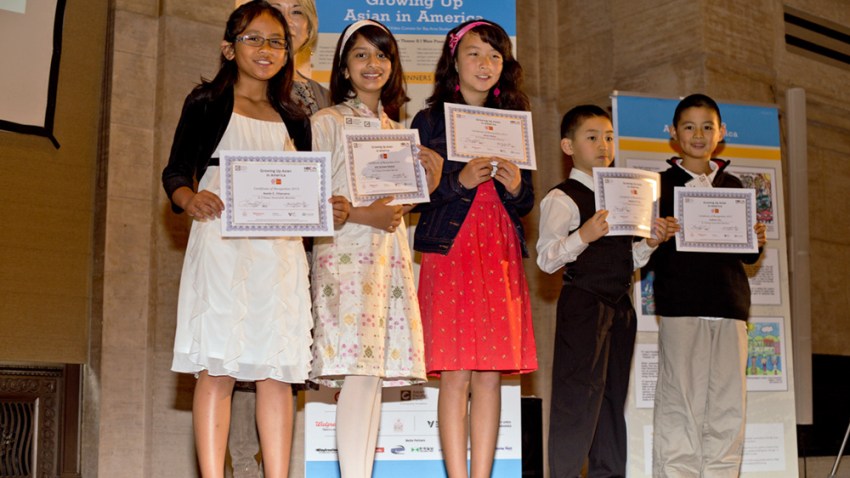 May is Asian Pacific American Heritage month! Join NBC Bay Area in partnership with Asian Pacific Fund for the official Asian Pacific American Heritage Month Kickoff event, an awards ceremony for the winners of Growing Up Asian in America, an art, essay and video contest held annually in commemoration of Asian Pacific American Heritage Month.
More than 700 Asian and Pacific Island American kindergarten through 12th grade students throughout the Bay Area shared their family history and told their family's story upon arrival to the United States. This year, there are 50 winners and honorable mentions, which include remarkable young writers, artists and filmmakers of Sri Lankan, Chinese, Tongan, Korean, Burmese, Indian, Japanese, Filipino, Vietnamese, and mixed-heritage backgrounds. Winners and honorable mentions share over $20,000 in cash and prizes. The top 20 winners will read their essays or talk about their artwork and videos.
The awards ceremony will be held at the Asian Art Museum of San Francisco.
For more information, click here
When: May 3rd, 2015
Where: Asian Art Museum of San Francisco
Time: 10:00 AM to 12:00 PM