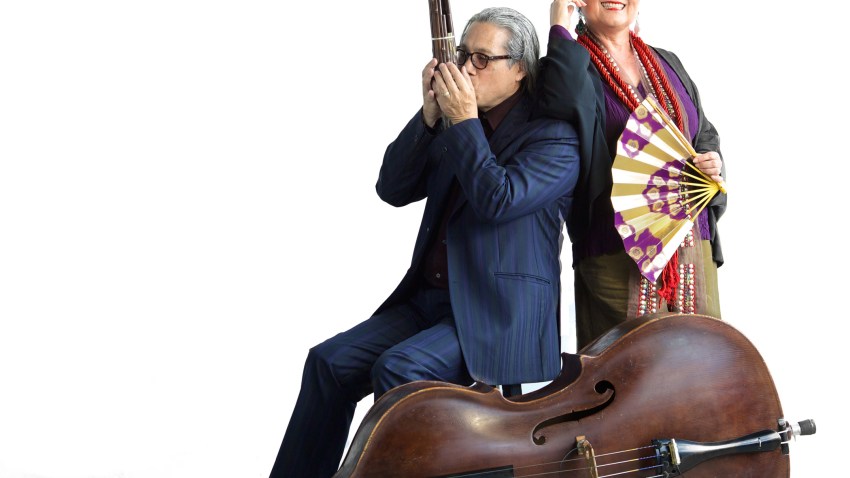 Bay Area storyteller Brenda Wong Aoki, and Emmy Award Winning Composer Mark Izu, presents Aunt Lily's Flower Book: One Hundred Years of Legalized Racism, as part of the 2018 Center for Asian American Media (CAAM) Festival on May 10 – 24, 2018.
Aunt Lily's Flower Book is the diary of Lily Takasaki, Mark Izu's aunt. This long undiscovered diary is Aunt Lily's first person reflections as a child in Japan, coming to California at the age of ten, swept-away in the hysteria of mass incarceration and then trying to establish a home in post-war, segregated California. It depicts a grandfather who helped build the Transcontinental Railroad, a father in the 442nd Infantry Regiment, a wife in Poston Internment Camp, aunts and uncles who were victims of the Hiroshima atomic bomb, and even stories about a gallon of ice cream, a violin and the birth of a movement.
You can catch this film at CAAM festival, the nations largest showcase for new Asian and Asian American films. This year, CAAMFest celebrates its 36 years of presenting over 120 works throughout San Francisco and Oakland delivering culture, in every sense.
For more festival info, please click here.
When: May 10-24, 2018
Where: various venues throughout San Francisco and Oakland