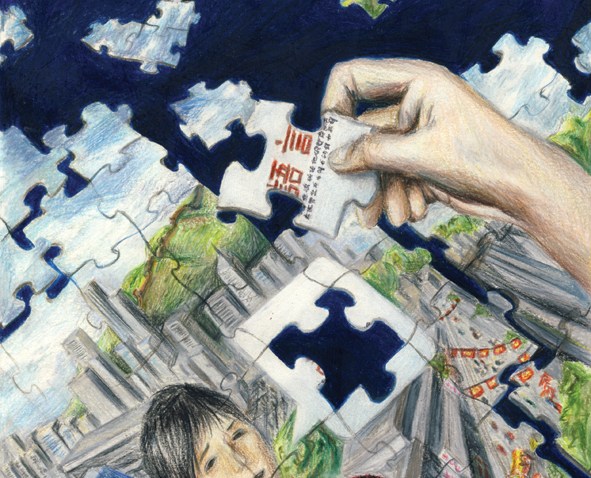 Growing Up Asian in America is one of the largest celebrations of Asian heritage in America. Every year, over a thousand Bay Area students in kindergarten through grade 12 submit artwork, essays and poems on a single theme, and compete for $27,000 in prizes. Winners receive savings bond awards worth $1,000 to $2,000, and are honored at an awards ceremony at the Asian Art Museum. Special exhibits displaying the winning art and essays go on tour during Asian-Pacific American Heritage Month, and they are hosted throughout the year by more than 50 public libraries reaching over 1.3 million library patrons in nine Bay Area counties. All winning entries are also archived online.
In 1995, the Asian Pacific Fund launched the Growing Up Asian in America program to provide a forum for Asian youth to explore their Asian American heritage. It serves as an important community resource, helping people of all backgrounds better understand the experiences of young Asian Americans, and learn more about life in a place as diverse as the San Francisco Bay Area.
The Asian Pacific Fund is a community foundation committed to improving the health and well-being of Asian Americans in the Bay Area. Since 1993, the Fund has distributed $5M in grants, scholarships and awards. By awarding grants and providing services to more than 90 Asian organizations, the Fund supports a broad range of local groups that provide vital services to Asian Americans in need.