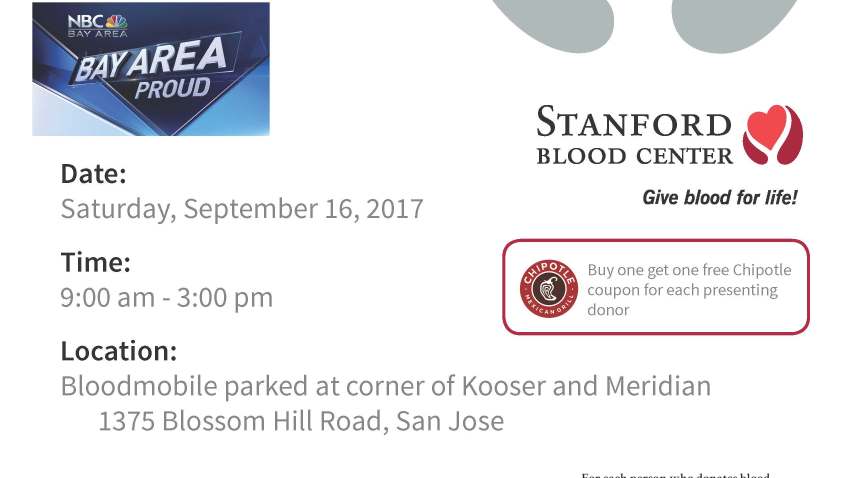 Help make a difference for those who need it and donate blood during the Bay Area Proud Blood Drive with the Stanford Blood Center in San Jose on Saturday, September 16!
Every presenting donor will receive a buy one, get one free coupon from Chipotle once the donation has been taken. Additionally, for each person who donates between September 11 and September 25, Stanford Blood Center will make a contribution toward Lucile Packard Children's Hospital's Annual Solid Organ Transplant Camp!
The drive will take place at the corner of Kooser and Meridian in San Jose. To schedule an appointment, click here.
For questions and eligibility requirements, click here.
Where: 1375 Blossom Hill Road, San Jose
When: Saturday, September 16 - 9AM-3PM