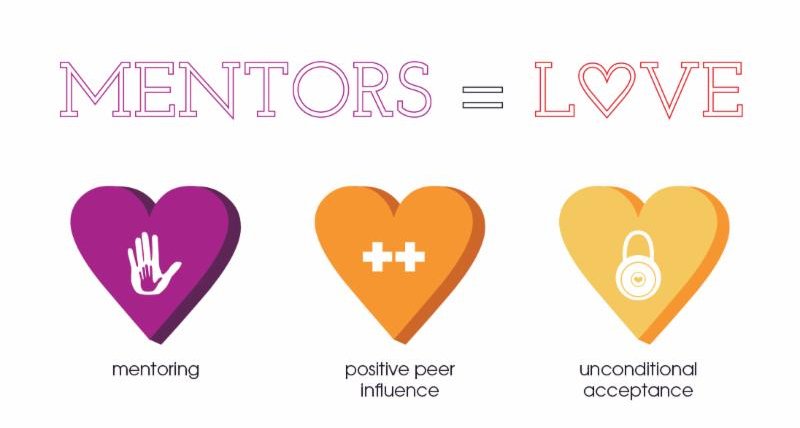 Help the Silicon Valley Children's Fund (SVCF) celebrate the power of mentoring this Valentine's Day! SVCF would like to give a heartfelt thanks to its 107 mentors who support all its foster youth through their path from high school, college and career.
"One of my greatest challenges has been believing in myself and the core of that issue was LOVE. When you love yourself and handle your business everything else just falls in place... How do you start believing in yourself? It's very simple, surround yourself by people that love you like the people in this room."
–Lupe Diaz, YES Alumni, San Francisco State University Graduate
"Love requires us to understand that foster youth are not a problem to society. Love requires us to understand that foster youth are not "at-risk." WE ARE RESILIENT! WE ARE boys and girls, young men and woman, who deserve love too."
–Kenyon Whitman, YES Alumni, Fresno State Graduate, University of San Diego Ph.D. Program
Think back to the people in your life who have supported and inspired you to be the best person you can be. Send your mentor some love today by sharing this message on Facebook from SVCF with a personal note of gratitude.
About the Silicon Valley Children's Fund:
Silicon Valley Children's Fund is a 501(c)(3) nonprofit corporation that functions much like a venture capital organization. We invest in programs to improve the life outcomes of the foster youth in Santa Clara County. We advocate for the needs of foster youth, fund pilot programs to meet their needs, monitor results and measure success, support the expansion of programs that work, and hold program partners accountable for performance. Our return on investment is the achievement of our kids.
Click here for more information on the Silicon Valley Children's Fund or if you would like to make a donation.