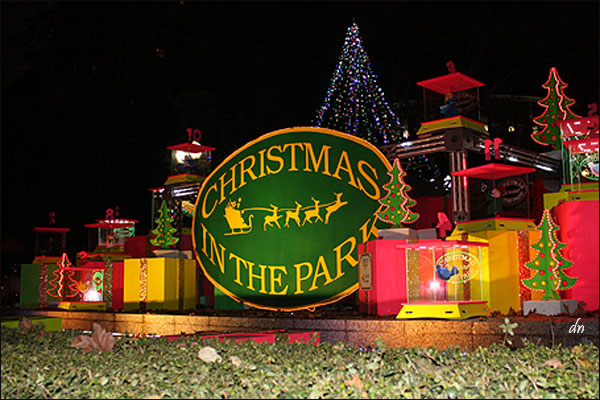 After a day of feasting with family, friends, and early morning shopping on Black Friday, come to Downtown San Jose to relax and enjoy the opening of Christmas in the Park. This Tree Lighting Ceremony is the unofficial kick off to the holiday season in San Jose. So join us this year on November 28th to celebrate the start of San Jose's best known holiday tradition! The ceremony begins at 6:00 p.m. at the Plaza De Cesar Chavez Park.
Christmas in the Park is the best way to build holiday memories with family and friends. This tradition has been a San Jose family favorite since the beginning, more than 30 years ago. Visiting Christmas in the Park is also a great way to explore and get to know a little more about Downtown San Jose. After visiting this free event and seeing all it has to offer, enjoy the numerous local restaurants and attractions. Downtown San Jose has so much to offer, especially during the holiday season. We invite you to come downtown from November 28th to January 1st to experience this great tradition that builds memories lasting a lifetime.
When: Friday, November 28, 2014
Time: 6:00 p.m.
Where: Plaza De Cesar Chavez Park, San Jose
Cost: Free
For more information, visit the Christmas in the Park website.