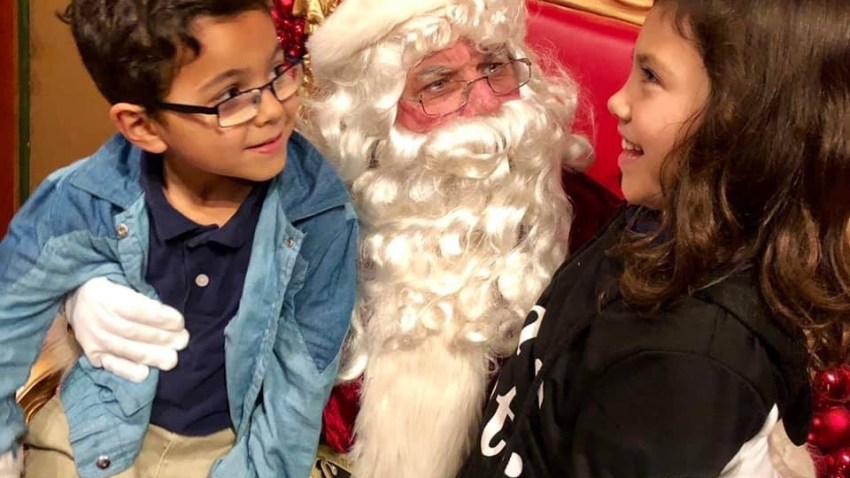 This year, the annual tradition of Christmas in the Park (CITP) celebrates its 40th year in downtown San Jose. Always opening the day after Thanksgiving and this year closing on January 5th, the organization has been very busy this off season planning for this special occasion. New for 2019 is a Christmas tree maze that will feature a cluster of 100 trees laid out to add another activity to your visit. In addition to the tree maze, CITP will also feature a web-based mobile app, interactive scavenger hunt and an augmented reality story adventure where participants can help Santa save Christmas.
The traditional celebration of animated displays will be heightened this year with two new additions. A revamped "Old Woman in the Shoe" which has been converted to celebrate the San Jose Earthquakes as a kid's clubhouse and the largest display CITP has ever created also debuts in 2019; The Teddy Bear Factory will sit just a top the stairs from the fountains in Plaza de Cesar Chavez Park and with many working parts, including a conveyor system that bring bears from one side of the display to the other, the display itself will sit on both sides of a walking path and guests will enjoy the attraction as they walk under the conveyor which is highlighted by a giant 5 foot teddy.
Attendees can expect an amazing choreographed light show on the events' newest addition, a 50 foot artificial tree that will sit in the center of the park.
Special events include Dog Days at the Park where you can bring your four-legged friends for free visits with Santa (12/7 and 12/14), Breakfast with Santa at the Fairmont Hotel (12/8), the annual "Stuff the Bus" Toys for Tots drive (12/14) and their special New Year's Eve celebration (12/31). Each Saturday night will feature a special holiday movie and Thursday nights will continue their partnership with San Jose Jazz as a jazz set will be featured each night. The annual Santa Run Silicon Valley takes place on December 15th and this year features a very fun kids run event.
Christmas in the Park will continue to work with other non-profits to help enhance this special event. Habitat for Humanity and CITP team up for our annual playhouse build that features themed playhouses built by local companies that will be on display during the run of the event that are then donated to other non-profits. There will be a Family Giving Tree inside the information booth, and Loved Twice will be collecting baby clothes at our Santa booth. New for 2019 is a partnership with the Light the World Giving Machines where guests can donate to a number of local and worldwide charities via a vending machine. Local charities the program supports includes HomeFirst, Sunday Friends, Second Harvest of Silicon Valley and Family Giving Tree. You will also be able to donate directly to Christmas in the Park as an option.
For more information, click here.
WHEN: November 29, 2019-January 5, 2020
WHERE: Downtown San Jose