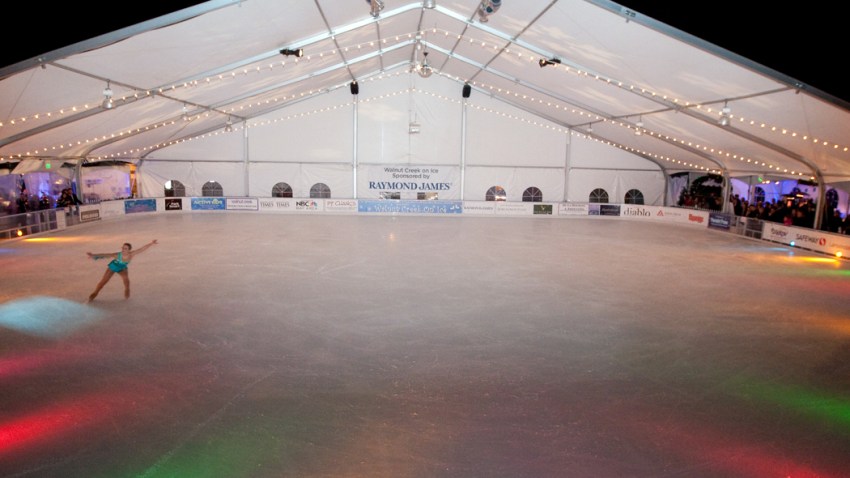 Take some time this holiday season to enjoy Downtown Walnut Creek on Ice! The skating rink is open now until January 11.
The skating rink will offer a Holiday Ice Skating Academy where you can attend a class once a week to better your skills followed by practice. Also featured is a private ice rental, great for a holiday party, birthday parties during public skating hours, family skate nights every Tuesday, and more!
Bring your family & friends to share in the magic of the season as the Mayor of Walnut Creek lights the tree on Friday, November 29 at 5 p.m.! Enjoy carolers, holiday treats and an appearance by Santa! Presented by Walnut Creek Downtown, Walnut Creek Chamber & the City of Walnut Creek.
When: November 7, 2014 - January 11, 2015
Times: (excluding holiday periods) Monday - Thursday: 12:00 p.m. - 8:00 p.m.; Friday: 12:00 p.m. - 11:00p.m; Saturday: 11:00 a.m. - 11:00 p.m.; Sunday: 11:00 a.m. - 8:00 p.m.
Where: Civic Park, 1375 Civic Drive, Walnut Creek
Cost: $11-15
For more information, click here.