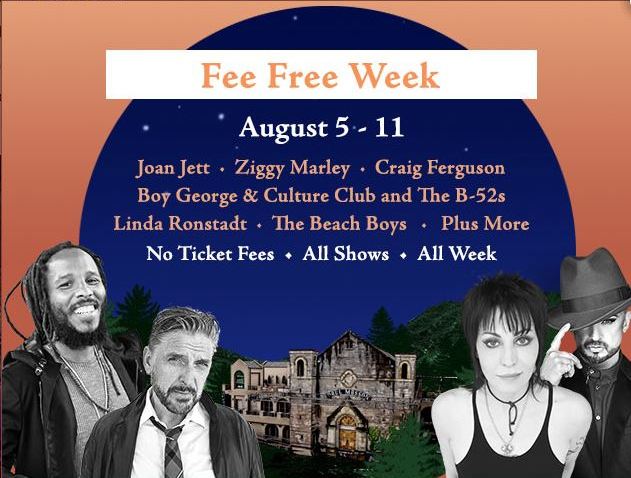 The Mountain Winery in Saratoga is celebrating its 60th Summer Concert Series with Fee Free Week! Purchase tickets online with no service fees now until August 11th. Upcoming performances include Norah Jones, The Gipsy Kings and The Who band members as part of the Summer Concert Series.
Welcoming over 150,000 guests and hosting more than 250 events annually, The Mountain Winery offers different wine and dining options and a concert lineup running until October. Promotional tickets are limited, visit mountainwinery.com or axs.com/MWfreeweek.
For more information please click here.
When: August 6 - October 12
Where: The Mountain Winery 14831 Pierce Rd. Saratoga, CA 95070
Cost: Ticket prices vary