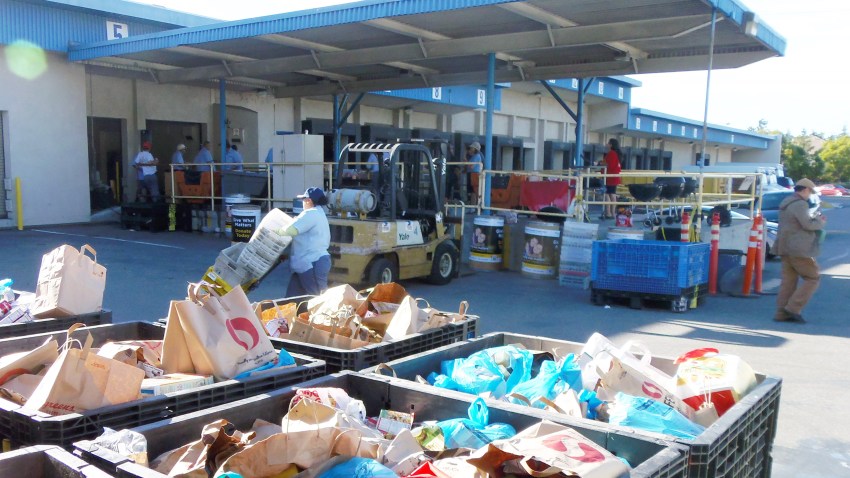 Nearly 49 million Americans—1 in 6—are unsure where their next meal is coming from. This includes 13 million children as well as about 5 million seniors over age 60—many of whom live on fixed incomes and often are too embarrassed to ask for help. Each month, our Second Harvest Food Bank serves a quarter of a million clients, of which 89,000 are children.
By the time our food drive rolls around this year, the shelves of the Second Harvest Food Bank and food pantries often are nearly empty, turning our hard work on Food Drive Day into a much-needed replenishment with summer fast approaching. Last year, more than 80 million pounds were donated nationwide, of which Second Harvest Food Bank received 237,790 pounds, providing 198,158 meals!
You can help us by leaving grocery bags of non-perishable food donations next to your mail box before the letter carrier delivers your mail on Saturday, May 13. Nonperishable Items in cans, boxes and other non-breakable containers are well-received. If you go to the store prior to Saturday morning you can pick out items to place in your grocery bag that you will then put next to your mailbox.
It is easy to help families in need with your generous action. Please let your neighbor, family, and friends know that you intend to do your part to help stamp out hunger here in Santa Clara County.
For more information click here