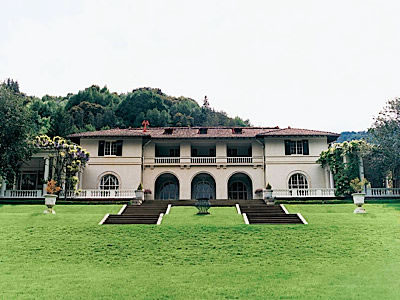 Reservations are now being taken for the popular summer luncheons to be held on Wednesdays from July 10th to August 28th at the Montalvo Arts Center in Saratoga. The luncheons are catered by Caterman Catering which features an appetizer, a gourmet entree, desserts, tea or coffee. Wine is available for purchase. Fashion shows by local boutiques are presented at every luncheon.
WHEN: Every Wednesday from July 10th - August 28th
TIME: 12:00pm, 12:30pm, or 1:00pm
WHERE: Montalvo Arts Center, Saratoga.
Reservations are required and the options include online reservations or through Montalvo's Box Office at 408-961-5858. Free parking and shuttle service is available from parking lot #4.