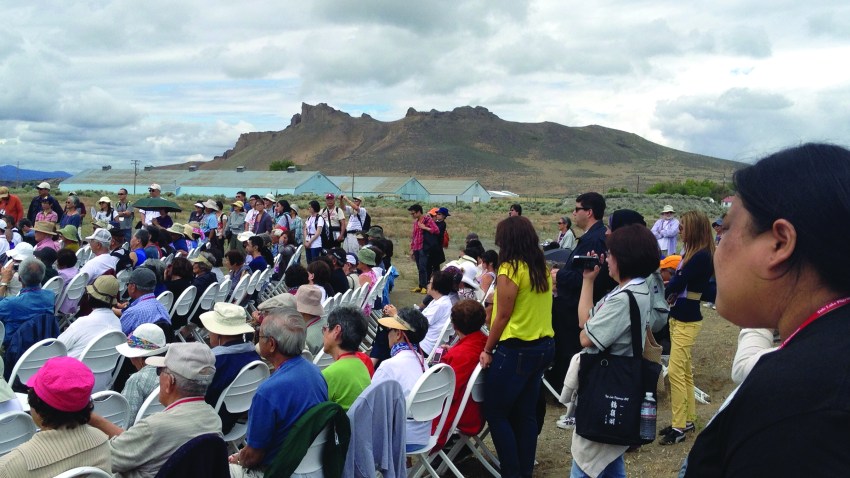 The National Park Service will host public meetings Dec. 8 in San Francisco and San Jose to discuss the future of the Tule Lake Unit.
The Tule Lake Unit is one of America's newest national parks. It preserves the site of the Tule Lake Segregation Center and tells the history of the forced removal, incarceration, and segregation of Japanese Americans during World War II. Designated in 2008 by President George W. Bush, the Tule Lake Unit is a significant reminder of the importance of civil and human rights during times of crisis.
The National Park Service has recently released the Tule Lake Unit General Management Plan and Environmental Assessment for public review and comment. The plan provides long-term guidance for how the National Park Service will develop and manage the unit, and how the stories of the incarceration of Japanese Americans during World War II will be told at Tule Lake. The planning process began in 2013 with 600 people providing public comments.
"The NPS is thrilled to be presenting the plan to the public, and especially to those who experienced the World War II incarceration at Tule Lake or were impacted in the Klamath Basin community," said Lawrence Whalon, superintendent of Lava Beds National Monument, who also oversees the Tule Lake Unit. "This moment changes the narrative for Tule Lake. It pivots us to the future of what the site will look like and the lessons visitors will learn about Tule Lake's unique and long-contested history. We're eager to hear what the public thinks about the National Park Service's plan for the Tule Lake Unit, and we hope people will attend the meetings and engage in the discussion about Tule Lake's future."
These meetings are part of a series being held by the National Park Service about the Tule Lake Unit in California, Oregon, Washington, New York and online. Anyone interested in attending is welcome.



SAN FRANCISCO
Thursday, Dec. 8 from 10 a.m. to 12 p.m.
Japanese American Cultural & Community Center of Northern California
1840 Sutter St
San Francisco, CA 94115
SAN JOSE
Thursday, Dec. 8 from 6 p.m. to 8 p.m.
Japanese American Museum
535 N Fifth St
San Jose, CA 95112