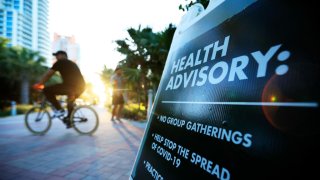 Financial Resources
Santa Clara County Homelessness Prevention System offers a Financial Assistance Program for low-income residents impacted by COVID-19 as part of Silicon Valley Strong.
Emergency financial assistance is available to eligible households who have lost income due to coronavirus-related impacts living in Santa Clara County. This assistance helps low-income residents who may be unable to pay rent.
Eligibility requirements: Santa Clara County resident, household income is less than 80% of the average median income for your household size, and have a documented loss of income related to COVID-19 impacts due to health, employment, or school/child care closures. To apply, please click here or call 408-780-9134
To see what benefits are offered for workers who have been impacted by COVID-19, please click here.
Silicon Valley Power will not disconnect power for nonpayment and will not conduct maintenance outages during the coronavirus health emergency.
Food & Meal Assistance
The Health Trust Meals on Wheels delivers hot, nutritious meals five days a week, sometimes with the option of a once-a-week frozen meal, to seniors and adults with disabilities. Drivers also provide daily wellness checks.
To apply for Meals on Wheels you must be a resident of Santa Clara County who is housebound and has difficulty getting your own meals. Apply by calling the Meals on Wheels office at 408.961.9870 or toll-free at 800.505.3367
This is a free service for qualified applicants. Grants and other funding is available for low-income seniors.
Education
The San Jose Public Library eLibrary card provides residents and City employees, who don't already have a library membership, with a library card that will provide instant access to eBooks, eMedia, online learning, including Lynda.com, for free. San Jose residents and any City employee, regardless of home residency, can get an SJPL eLibrary card. To become a member, please click here.
Non-profits & Community-based Organizations
If you have a current grant from the City of San Jose for a project whose scope or deliverables have been impacted by COVID-19, you will not be penalized. Please contact your grant manager.
City of San Jose and the Silicon Valley Community Foundation established the Silicon Valley Strong Fund to leverage donations to alleviate the economic impacts of COVID-19. For more information, please click here.
Your organization may qualify for an Economic Injury Disaster Loan from the U.S. Small Business Administration. For eligibility and requirements, please click here.
Silicon Valley Council of Nonprofits's COVID-19 Regional Nonprofit Emergency Fund will be used to provide flexible operating support grants to nonprofit organizations that SVCF has pre-qualified to provide emergency-related services: food, shelter, health and mental health services to affected communities. To apply, please click here.
Facebook is offering $100M in cash grants and advertisement credits for up to 30,000 eligible small businesses. For more info, please click here.
The Devos Institute of Arts Management at the University of Maryland is offering pro bono consultation to any non-profit arts or cultural organization in America that would benefit from assistance. For more information, please click here.
Americans for the Arts has a resource and response center for artists impacted by COVID-19 and in need of assistance. For more information, please click here.