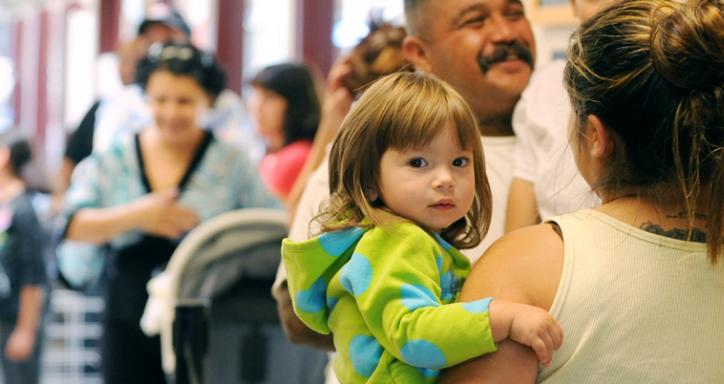 This coming Monday is the start of the Sacred Heart Community Service Thanksgiving food distribution. This Thanksgiving, Sacred Heart will provide 4,000 families with a holiday food box including a turkey, fresh produce, canned goods, and other donated food items.
Come Monday morning, the agency will need 1,500 turkeys ready to go to families. Right now, donations number only 200. Visit www.sacredheartcs.org/holidays to donate, sponsor a turkey drive or simply bring turkeys to the distribution site.
Sacred Heart Community Service's Holiday Program ensure a festive Thanksgiving celebration for all families regardless of income. The food and toys that are donated means that together we can share the holiday celebrations with the entire community.
WHAT: Thanksgiving Food Box Distribution Days at Sacred Heart Community Service.
WHO: Low-income families who receive a Thanksgiving Food Box.
WHERE: Sacred Heart Community Service, 1381 S. First Street (at Alma), San Jose, CA.
WHEN: Monday, November 25, Tuesday, November 26 and Wednesday, November 27 from 9:00am to 5:00pm.
WHY: Community members can take part in the Thanksgiving tradition of sharing our blessing by donating funds or turkeys to the Sacred Heart Holiday Food and Toy Program.