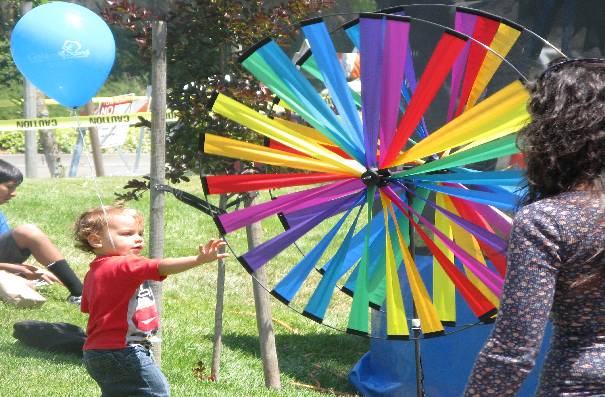 The San Ramon Art & Wind Festival will feature over 150 arts and crafts booths juried by Pacific Fine Arts featuring a wide range of artwork including paintings, sculpture, woodwork, toys, jewelry, hand painted clothing, stained glass, music, photography, and more. Kites are one of the main attractions of the event. There will be kite flying demonstrations throughout both days by professionals from all over the country.

Enjoy entertainment on four stages as well as two large kids' activity areas with rides, a slide, face painting, a rock-climbing wall, hamster balls, and fun crafts for the kids to make. If you want to take a break from all the fun and enjoy great food, there will be gyros, Filipino food, peach cobbler, barbecued pork sandwiches, ribs, tri-tip sandwiches, ice cream, hot dogs, and more!

WHEN: Sunday, May 26th & Monday, May 27th

TIME: 10:00am - 5:00pm

WHERE: San Ramon's Central Park, 12501 Alcosta Blvd.

Event Website: Normal 0 false false false EN-US X-NONE X-NONE MicrosoftInternetExplorer4 /* Style Definitions */ table.MsoNormalTable {mso-style-name:"Table Normal"; mso-tstyle-rowband-size:0; mso-tstyle-colband-size:0; mso-style-noshow:yes; mso-style-priority:99; mso-style-parent:""; mso-padding-alt:0in 5.4pt 0in 5.4pt; mso-para-margin:0in; mso-para-margin-bottom:.0001pt; mso-pagination:widow-orphan; font-size:10.0pt; font-family:"Times New Roman","serif";} www.ArtandWind.com