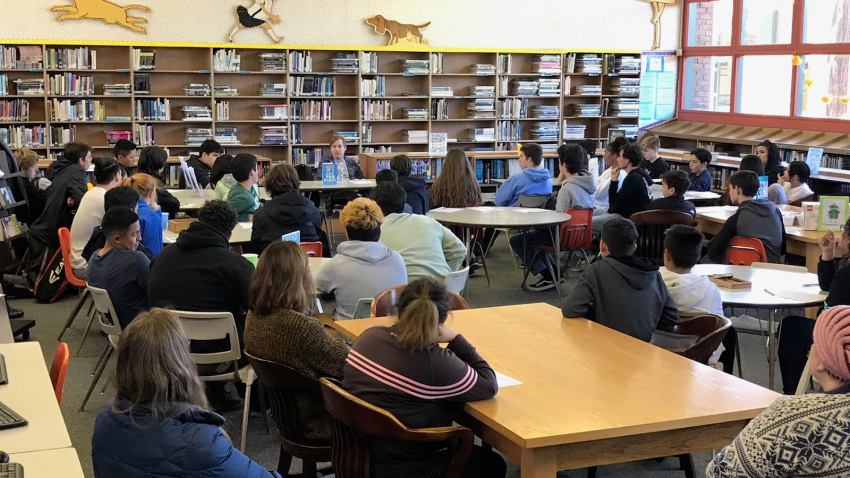 Silicon Valley Reads is proud to engage the community in a discussion of "Finding Identity in Family History," this year's theme, and to introduce readers to three outstanding books that tell the personal stories of individuals whose lives were changed as a result of learning new and unexpected things about their families.
Three books about prominent individuals who's lives changed after new information about their families came to light have been selected as the centerpiece of Silicon Valley Reads 2019.
The three selected books are "Finding Samuel Lowe" by nationally-honored journalist and retired NBC executive Paula Madison, "It's All Relative" by best-selling author and immersion journalist A.J. Jacobs, and "The Stranger In My Genes" by CNBC/PBS business news anchor Bill Griffeth. All three authors will participate in multiple events in Santa Clara County as part of Silicon Valley Reads 2019.
Each year Silicon Valley Reads asks everyone in the Santa Clara County to read, think, discuss and share diverse perspectives about a theme that is relevant to the region. It is presented by the Santa Clara County Library District, San José Public Library and Santa Clara County Office of Education. More than 100 free public and school events are scheduled in February and March. A Calendar of Events of 2019 activities is published on the website SiliconValleyReads.org.
Activities planned for Silicon Valley Reads will include an art exhibit at the De Anza College Euphrat Museum of Art, films, panel discussions, workshops and other special events.
For more information, please click here.