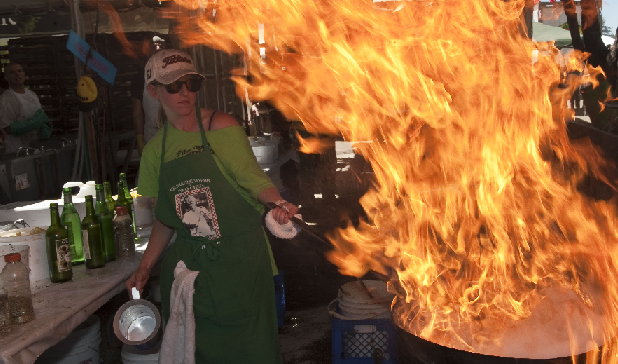 Culinary odds makers in Nevada has established San Jose State as 3-1 favorites in the inaugural Garlic Bowl on Opening Day of the 35th Gilroy Garlic Festival. The Spartans' Executive Chef Michele Rogers and sous chef Carlos Duque will battle top food professionals from the University of California, Berkeley, and Fresno State in an epic collegiate cooking competiton offering the top purse of a $5,000 scholarship awarded to the victorious school.

The cooking duo of Executive Chef Mary Ferrer and sous chef Ida Shen from UC Berkeley has been listed at 5-1 on the opening Las Vegas board and the Fresno State team of Executive Chef Erik Debaude and sous chef Bryan Kramer is listed at 7-2.

WHEN: July 26th 2013

TIME: 2:00pm

WHERE: Gilroy Garlic Festival; Cook-Off Theater.

More information can be found at www.gilroygarlicfestival.com