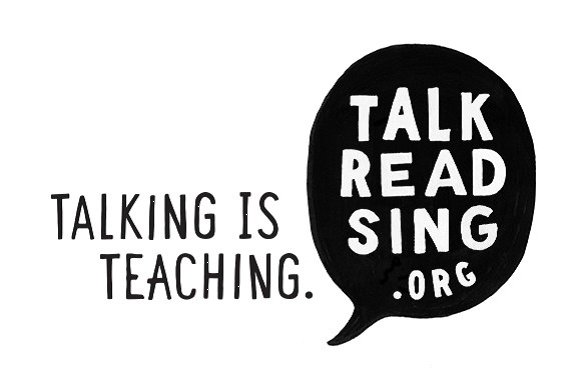 Local business and community leaders, including the Bay Area Council, UCSF Benioff Children's Hospital Oakland and Kaiser Permanente, today announced a campaign to better prepare Oakland's children for success in school and beyond. The campaign is in partnership with Too Small to Fail, a joint initiative of San Francisco-based Next Generation and the Bill, Hillary and Chelsea Clinton Foundation.

The campaign, titled 'Talking is Teaching: Talk Read Sing', aims to close the "word gap"—a difference of about 30 million words that children in high-income families hear from parents and caregivers by their fourth birthday, compared to those in low-income families. The fewer words children hear and learn, the more likely they are to experience an achievement gap, which persists through the preschool and kindergarten years and has a life-long impact on health and well-being. Parents and caregivers can help close the word gap by talking, reading and singing to their children from birth every day.

Research shows that there is a lack of awareness about the importance of talking, reading, and singing to children among low-income families. According to a March 2014 survey of low-income parents, grandparents, and caregivers in Oakland, only 43 percent of low-income parents reported telling a story to their child on a daily basis; only 49 percent sang to their child daily; only 42 percent played a non-electronic game; and only 52 percent read a book each day.

These activities have been shown to have a profound impact on the early learning of very young children, whose brains develop approximately 80 percent of their capacity by age three.

The "Talking is Teaching: Talk Read Sing" campaign will consist of:

• A community-wide multi-media campaign to highlight for parents and caregivers how simple actions done every day from birth—like describing objects seen during a bus ride, asking questions, singing songs, reading aloud, or telling stories—can significantly improve a baby's ability to build vocabulary and boost children's brain development. Creative materials were developed by the Bay Area Council in partnership with Goodby Silverstein & Partners. The campaign, which will run for the next three months, includes television commercials and radio spots, prompts like "Let's Talk About the Bus" on billboards and bus shelters around Oakland, as well as a new clothing line for babies and toddlers produced by clothing retailer Oaklandish and distributed by local partners.

• A targeted and intensive campaign at the UCSF Benioff Children's Hospital Oakland to run for the next three years. This campaign is supported by Lynne and Marc Benioff who have donated $3.5 million to Too Small to Fail to create a model program for how children's hospitals can actively address the word gap as a health issue.

Through this campaign, when parents come to the hospital they will see messages in the lobby, waiting rooms and exam rooms that will prompt them to talk, read and sing to their children to build vocabulary. Parents will leave the hospital with materials to help them, including: 1) a "Talking is Teaching: Talk, Read, Sing" toolkit being produced by Sesame Street; 2) information on how to sign up for Text4Baby, a free mobile health service for pregnant women and new mothers that will send them regular reminders and information about early brain development and the importance of talking, reading and singing to their young children; and 3) the clothing materials outlined above. When needed, families will also be connected to the hospital's family resource desk so that they can learn about critical services and supports.

This program will be evaluated by the USCF Philip R. Lee Health Policy Institute, and lessons learned will be used to spread the program to San Francisco and to children's hospitals around the country.

• A broader campaign to distribute teaching materials and prompts for parents throughout the community. Local organizations, churches, libraries and health care providers will distribute the "Talking is Teaching: Talk, Read, Sing" materials directly to parents and caregivers. Pediatricians and health care providers at clinics and hospitals will also talk to parents about early literacy using clinical toolkits developed by the American Academy of Pediatrics (AAP). And as part of this effort, Kaiser Permanente has made a commitment through the Clinton Global Initiative, to provide these materials to all new babies born in their medical center in Oakland and to all children during well-baby visits.

"We were astounded to learn that by three years of age, there is a 30 million word gap between children from the wealthiest and poorest families," said Lynne and Marc Benioff. "Closing the word gap is critical to ensuring all kids are set up for success in school and in life."

"There's no bigger difference we can make in children's lives than stimulating their brains during the first five years," said Jim Wunderman, President and CEO of Bay Area Council. "We're thrilled to partner with Too Small to Fail on this exciting campaign. The thousands of children that will benefit from 'Talking is Teaching: Talk Read Sing' could be the next Steve Jobs or Henry Kaiser, leading a new generation of invention, progress and prosperity."

"Through programs like "Reach Out and Read", many of our doctors and nurses have been talking to their families for years about the importance of reading aloud to their children from an early age to build their cognitive and emotional development," said Dr. Bert Lubin, President and CEO of UCSF Benioff Children's Hospital Oakland. "But when we see reports like the one produced by Oakland Reads 2020 showing that fewer than half of children come to kindergarten in Oakland with the skills needed to succeed, we know there is much more we must do. With this campaign, we're engaging in an innovative effort to increase the tools and services we provide to parents so they can help their children do better in school, and have better health."

"A significant number of Oakland's babies are born at Kaiser Permanente hospitals each year," said Janet Liang, Chief Operating Officer, Kaiser Permanente Northern California. "We recognize the role early childhood development plays in an individual's health later in life. By providing the 'Talking is Teaching: Talk Read Sing' tools to Oakland families, Kaiser Permanente is making a strong investment in the community's health."

"Our children deserve the best chance we can give them to succeed," said Jim Steyer, Chair of the Board and Co-Founder of Next Generation. "And all parents want their children to succeed. Research tells us it's simple—every word counts, and the more parents talk to their young children, the more those children learn. This campaign will help Oakland's parents realize their power to make a real difference in their children's lives, and that's a great thing."

Additional partners responsible for developing and launching the campaign include First 5 Alameda, the Kenneth Rainin Foundation and Oakland Public Libraries. And while not directly connected, this campaign reinforces the Talk.Read.Sing. TV and radio campaign started by First 5 California in spring 2014.

Parents and others can learn more by visiting www.talkreadsing.org. Additional samples of the creative campaign will be made available to members of the press upon request.