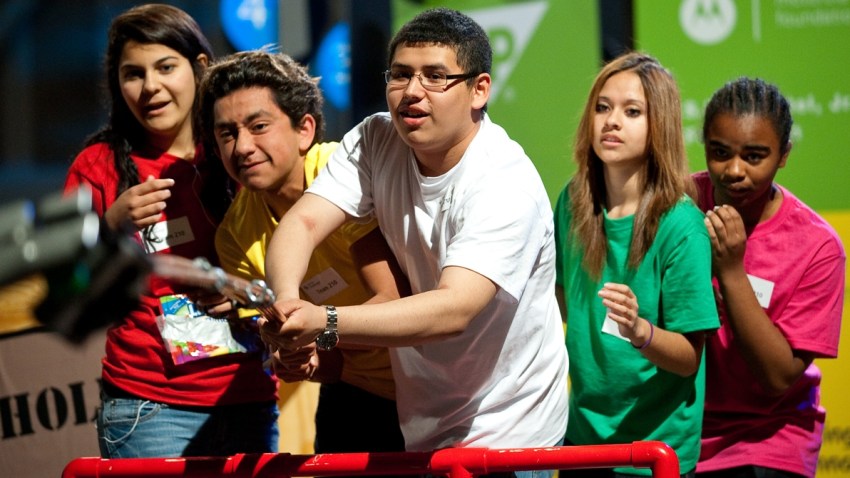 Earthquakes are unavoidable and the aftermath can be disastrous. Do you think your team has what it takes to come up with a solution to help earthquake survivors? After an earthquake severely damages a bridge, your device will reach and rescue stranded people!
The Tech Challenge is open to all students grades 5-12 and is a project-based program and competition that will inspire the next generation of Silicon Valley Innovators.
Open to Grades 5-12.
Three categories: Grades 5-6, 7-8, 9-12.
Meets California curriculum and STEAM standards (Science, Technology, Engineering, Art, and Math).
Reinforces the skills students need in the 21st-century: creativity, problem solving, design, teamwork, leadership, presentation, risk-taking, perseverance, and learning from failure.
Great for classrooms, home schools, after-school programs, extra credit projects, clubs, or friends!
Teams of 2 to 6 people.
Registration fees are only $40 for the entire team.
Challenges are designed to have solutions that can be created with common, low cost materials.
Title 1 schools/after school programs are fee-waived.
There are no pre-qualifying conditions to enter. Special needs students are encouraged.