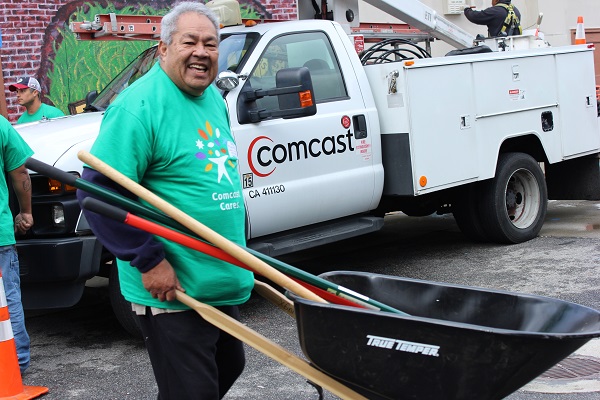 NBC Bay Area partnered with Comcast, our parent company, over the weekend for Comcast Cares Day, a single-day, nation-wide event that brought together over 90,000 volunteers to work on 800 different projects around the country.
Locally, much of our NBC Bay Area team worked at Mathson Middle School in San Jose where over 500 volunteers worked to garden, paint and clean to make the school look brand new. Many volunteers made Comcast Cares Day a family outting and brought along their children, husbands, and wives to help the cause.
We want to say thank you to all of the volunteers who came out to show support and put in hard work for this special day of giving back to the community. What would have taken a few years to do for sites like Mathson Middle School was done in just a few hours, thanks to the many helping hands of our volunteers.