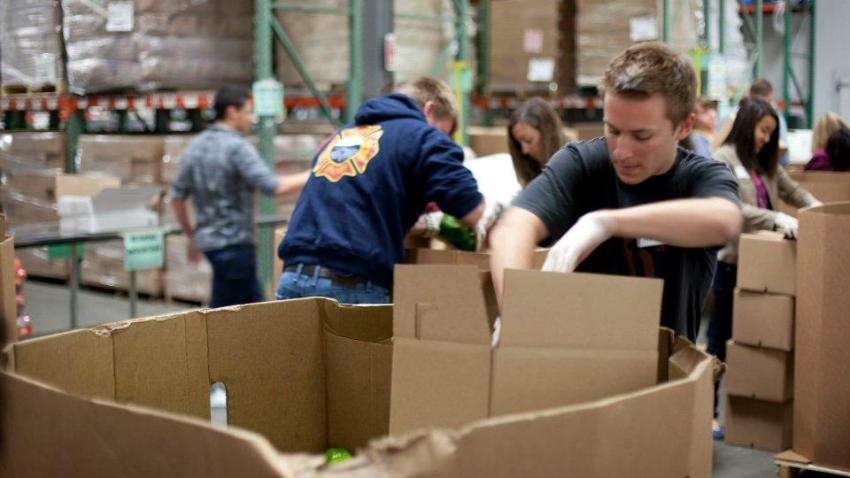 Every day of the week, teams of volunteers gather to sort and pack the food donations that come through our doors. From bins of oranges straight from the grove to 2,000-pound totes of rice, volunteers ensure that there are always hands at the ready to pack the food for distribution.
Where: 900 Pennsylvania Ave, San Francisco
When: Shifts are available at various times throughout the week, including:
Monday - Saturday; 9:00am-12:00pm & 12:30-3:30pm

Tuesday & Wednesday; 6:00pm-8:00pm

Thursday 4:00pm-6:00pm

Sundays; 9:00am-11:00; 12:30pm-2:30pm.
Ages: Required age limit varies depending on the day:
11 and up only during the weekdays

8 and up only on Satudays

4 and up only on Sundays
Contact: Annie McShane at: amcshane@sffb.org
For more information on volunteering, check out their volunteer webpage.